The invention of the world's first strap-on dildo changed the face of modern-day sexuality in a very big way. Meanwhile, the industry started picking up on this transformation so their inventories grew larger than life as a result of society's constant urging for more. Now, we have a bunch of people who want to try using a strap-on but either don't know what to buy or don't know how to use one even if they spent a million bucks. It's not a hopeless as it seems, though. All it takes it a little education about this or that and you'll be well on your way to experiencing what I, and so many others, can only describe as motherfucking heavenly.
What Is a Strap On?
Put simply, a strap on is just a detachable pleasure product that gets worn by men and/or women for the purposes of delivering customizable sexual stimulation to a partner. These devices come in a wide variety of shapes and sizes, with different strapping systems to choose from and varying features as well. In fact, a few modern-day manufacturers have started crafting strap-on models that require zero fastenings at all. Much like a good pair of shoes, these devices are often made to fit the user's body perfectly for long-term wear.
Placed deep inside the anus and held in place through natural muscle contractions, strapless versions are devices which offer the same great stimulation without all the strappy complication. What's more is that those designs can also tickle the p-spot of the wearer with each and every thrust. And while they're not appropriate for everybody, a good strap-on dong (whether strapless or not) can make up for missing body parts, lacking anatomy, and/or just plain lame bedroom performances, which is why they're sold by the truck load on the current sex toy marketplace.
Who Uses Them?
Because of their relative versatility, devices like these can be used in several ways depending on the person and his or her needs. When the right one is selected, a strapper can significantly enhance the pleasures of both partners regardless of their experience level or skill set. On top of that, these things are available to everybody who wants one and the taboo associated with them has finally been demolished. Today, strap-style dildos are all the rage for several groups of people. Here are the six different demographics who tend to enjoy strap-ons the most:
Girl-on-Girl Action Fans
As any man (and most women) and they'll all agree that girl-on-girl action is some of the hottest shit on the planet. It's awesome to watch two sexy chicks pleasure one another, and even contemporary psychologists have legitimized the practice. In response, many sex toy companies continually churn out strap-on devices made specifically for lesbian encounters. Many of those models even have features focused on stimulating the female anatomy, and that goes for both the wearer and the receiver in most cases. And due to the frequency with which strap-ons are used for this purpose, they're often considered synonymous with lesbian sex.

Men with Small Dicks
You're not alone if you're a man with a tiny penis. More guys suffer from that problem than you probably realize. After all, how else do you think the penis enhancement jackasses make all that money? When extenders and pumps just aren't your thing, a good strap-on device may be just what the doctor ordered. Because they're a safe, pleasurable and non-invasive solution to micro-penis, these kinds of tailored sex toys offer men more solutions without causing the wearer any unnecessary complications like unwanted side effects, reactions to medication and allergies or worse, super crazy embarrassment from a partner who would have rather you used a strap-on in the first place. 
Women with Loose Vaginas
Yes, a loose vagina is a real thing and more women have that problem than is on record (for obvious reasons). No matter how hard you try, that basic dick of yours might not ever do the trick. This is especially true in cases where the nerve endings surrounding the vulva have been desensitized or damaged. Either way, even bad bitches want to feel something new and exciting every once in a while. So, regardless of the tightness of the receiver's vag or the size of the giver's penis, a good strapper can deliver one of a kind internal and/or external sensations without forcing an awkward conversation. As such, women with busted down walls tend to reach for strap-on dildos more often than weird shit like ben-wa balls and Chinese tightening creams.
Folks into BDSM and Roleplaying
The BDSM community currently consists of millions of people from all walks of life, spanning populations that range from rural to industrial and everything in between. Strap-on sex toys are nothing new, so they're certainly not strange to folks who are into bondage and role playing. In fact, it's almost impossible to engage in either one of those activities without something like this on deck. Strap-on dongs make switching between scenes quick, easy, painless and even customizable for the most part. Those who use these things in conjunction with their dominance and/or submission to a partner often realize new heights in the bedroom and experience better orgasms overall.
Dual Stimulation Enthusiasts
One of the most enjoyable parts about using any kind of sex toy is that it allows the participants to not only customize their experience but it also helps them deliver more than one pleasurable sensation at a time. Just imaging being penetrated by a specially crafted shaft while having your clitoris played with as well. Or how about being the one to internally penetrate your partner with a perfectly shaped penis while having two free hands to grope and fondle their body? For a lot of people, sex with an equally kinky partner seldom gets any better than it does when shit like that goes down.
Double Penetration (DP) Pros
Double penetration, or DP, is something that we get to see take place on some of the best pornographic movies in the industry. Many of us are brave enough to try that shit at home, but it's never quite as hot unless the right sex toys are in use. Well, one of the most popular stand-ins for that kind of play is, of course, the dildo (handheld, strap-on or otherwise). Because strap-on devices generally offer greater versatility and better user-friendliness than standard dongs, they're almost always used during double penetrative play. As a matter of fact, the same is true for both homosexual and heterosexual couples.
People with Unquenched Curiosities
At the end of the day, some people want to use a strap-on dong simply because they're curious and it looks like fun. Indeed it is. Those who experiment during sex using a strapper typically never go back using handheld devices only. Their newfound freedoms allow them to explore various facets of their personality and sexuality without the limits that were once put on them – something that standard dildos simply cannot provide no matter how you get down. Fun fact: People who first used strap-ons out of pure curiosity just so happen to comprise the largest portion of the current fan base. Newbies win it this time.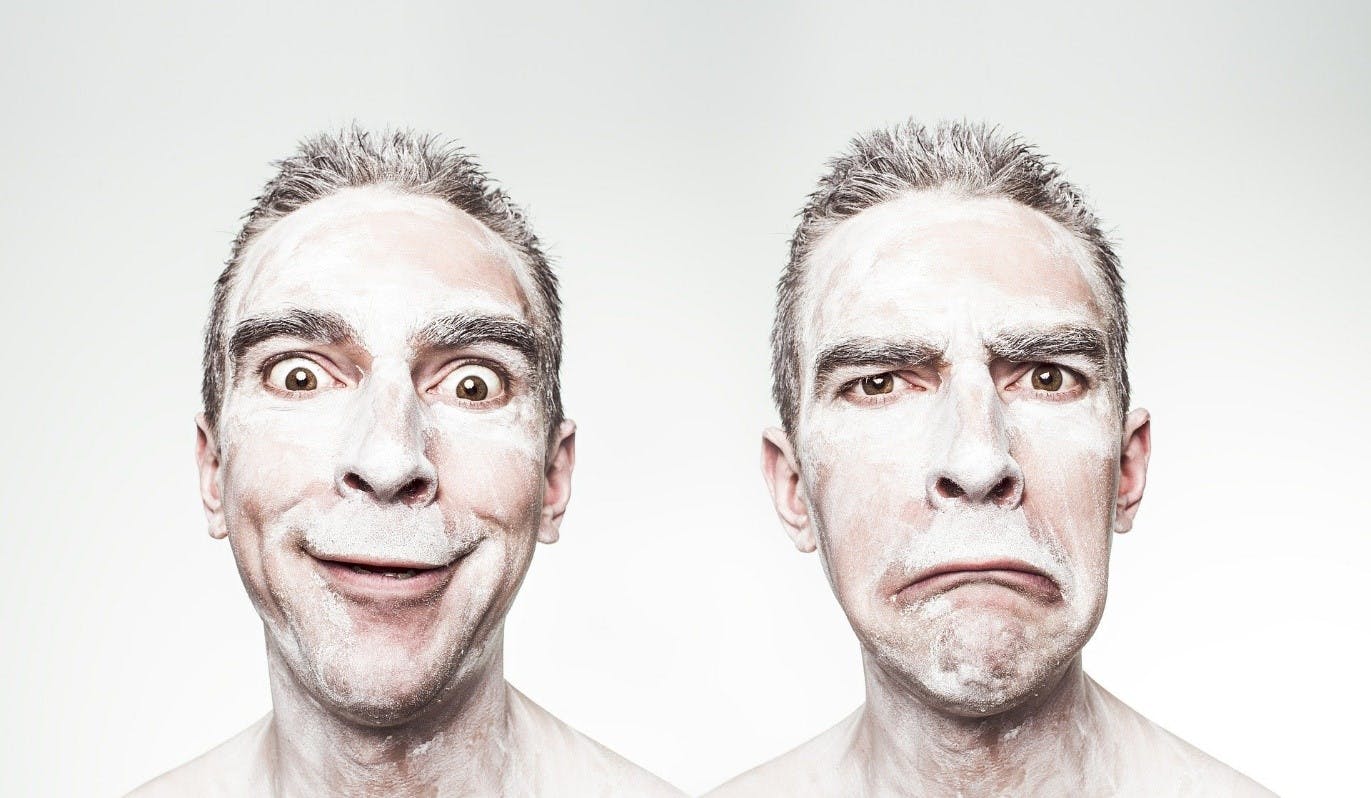 Regardless of your experience level, knowing how and why a strap-on is most commonly used can help you figure out whether or not one would be right for your love life, but it sure as hell doesn't help you determine which one is right for your body type (if any). The only way to figure that out is to look at what's available and compare that with what you're looking for. However, a little bit more information is needed before anyone can do that with confidence. Moving on…
The 10 Most Common Features of a Strap On
When shopping for and/or using a strap on for the first time, it's important to know what you're looking at. It's basically the only way to prevent injuries and disappointments in the bedroom. These things may appear similar to your standard dildo but that's definitely not the case. Don't get it twisted; they have extremely specialized features that every possible user should know about beforehand. If not, you run the risk of getting ripped off big time. Ain't nobody got time for that.
Here, these are the 10 most recognizable features to look for on a strap-on dong if you want to get the most bang for your buck out of it:
Adjustable Strapping System or Ergonomic Anal Plug
Depending on the style of strap-on you end up getting, it will either have a fully adjustable strapping system or a plug that gets inserted into the wearer's anus. Strap-tastic models tend to fit more body types and stay in place more easily, while strapless devices provide extra stimulation via the anus and can be worn for hours without chaffing. It's all a matter of what you and/or your partner are looking for, although some of the newer models come with detachable straps and built-in butt plugs so users can pick their poison at random.
Undulated Shaft for Enhanced Penetration  
The best part about being fucked by a perfectly formed penis is, of course, its ability to pinpoint (with insane accuracy) the innermost sweet spots that lie inside the receiver's body. Many times, that's achieved by the addition of a special little features which often goes unappreciated. Undulated shafts are what's up, and it's because they help the wearer slide into their partner's orifice and then stay there without sustaining a thrust. Furthermore, this little feature also makes removal of the shaft more pleasurable because it gently pulls on the nerve endings that rest just outside each hole. If that's not worth writing home about then I honestly don't know what is.
Bulbous Tip for Easier Insertion
It's so much easier to insert a fake penis into your lover when it's shaped similarly to a real dick, and that's exactly why almost all strap-ons feature a bulbous tip. In fact, I can't think of any off the top of my head that don't offer some of kind of insertion assistance, whether that be in the form of a rounded head or a slight curvature to the shaft itself. Some models even have both, so you know what that means: maximum pleasure with minimum effort. Just be sure the tip isn't too big for your body because that happens more often that we'd all like to admit. NOTE: Always use plenty of compatible lube no matter how your toy is designed.
Strategically Positioned Clitoral Stimulator
Most of the time, a good strap-on device will feature a specialized pad near the bottom of the insertable part of the shaft. It's designed to stimulate the clitoris of the receiver with every thrust and it can significantly increase the amount of pleasure each partner gets out of the activity. Clit stimulation pads are also equipped with their own independently functioning vibration patterns in many cases, which means the wearer can experience one set of pleasures while the other partner has an experience all their own. It's like teamwork but without all the forced collaboration and obligatory apologies.
Texturization on the External Components
Not all strappy sex toys are made the same, but most of them have at least some kind of texturization on the external parts – the shaft, the anal plug, the clitoral stimulation pad, etc. It is that additional texture which allows for enhanced stimulation during penetration whether the device is being worn or used in-hand as a traditional dildo. The best options not only feature acute texturization like this but they also have specialized nodule designs and dimensions – each of which are diligently positioned to pinpoint the p-spot and/or g-spot of the receiver with each thrust. In other words, they've pretty much got this down to a science, folks.
Firm Core or Hollow Canal
Generally, today's best strap-on dongs come in two basic varieties: solid and hollow. The solid models often feature a weighted and rigid core that mimics the sensations of a real, natural erection. Those devices are great for lesbian sex and double penetration. The hollow versions, however, often feature a penis-sized canal into which the wearer fits himself. There's usually an additional texture on the inside of the canal, which makes these devices more ideal for heterosexual couples, men with erectile dysfunction. On the bright side, both options are great for kink, experimentation and foreplay regardless of the sexual orientation of the partners.
Canal Texturization

Speaking of hollow strap-on penises, it's important to put a finer point on this because those things are extremely popular (and thus all over the market in varying shapes and sizes). The internal texturization of a cavernous strapper comes in a wide range of styles, some of which are designed for maximum pleasure with minimal effort (AKA: for stamina training, pre-game masturbation, stuff like that). There are a few that are sans any canal texture but models like that are becoming increasingly rare. In fact, one of the most convincing selling points of your modern-day hollow, wearable dong is its ability to provide pleasure to both partners simultaneously by utilizing stimulating surfaces.
Manually Controlled Vibrations
NOTE: This is not a standard feature on all strap-ons, thus the absence of manually powered vibrations does not disqualify a device from being awesome. With that said, some of the best models are starting to come equipped with integrated motors that can send pleasurable sensations to both people at the same time. Some even have more than one vibrating motor, meaning the users can dictate which one is running and which one is turned off – all while manually determining the speeds, patterns and intensity levels thereof. It's a really good time to get hands-on with your sex toys, even and especially if they help you have hands-free fun.
Built-In Function Controls
High-end dongs with strapping systems (or insertable anal plugs for dual stimulation positioning) tend to have a wide range of features, and the ones that feature manually powered vibrations almost always have built-in control interfaces. A few come with wired or wireless remote controls to help with kinky couple's play, but for the most part, performances are manipulated by hand through a series of buttons on the dominant side of the device. However, ergonomics will vary widely here, so be sure to pick something that makes it easier for you and/or your partner to play around.
Flesh-Like Materials
It's one thing for a dildo to have the right size, shape and texture, but it's another for that same dildo to also feature a skin-like material covering. After all, the best part about using a strap-on is usually the realistic simulation of natural anatomy. And while there are a few models that are crafted out of less-than-human things, most of them offer fleshy detailing that works great with high-quality water-based lube. Materials that look and/or feel like real human skin tend to respond to sex and masturbation in the same basic way, making them ideal for lovers who want to experience something as close to real thing as possible.
On your path to becoming more familiar with modern strap-on devices, try not to forget that they're extremely diverse. Given the fact that mankind itself is supremely unique, it only makes sense that our sex toy collection would be as well. So, to figure out how to use a strap-on and actually pull it off (not literally, of course), it's important to find the right one. Understand that this whole thing is a process that's meant to be customized to you and/or your partner's deepest, darkest desires. Don't rush it.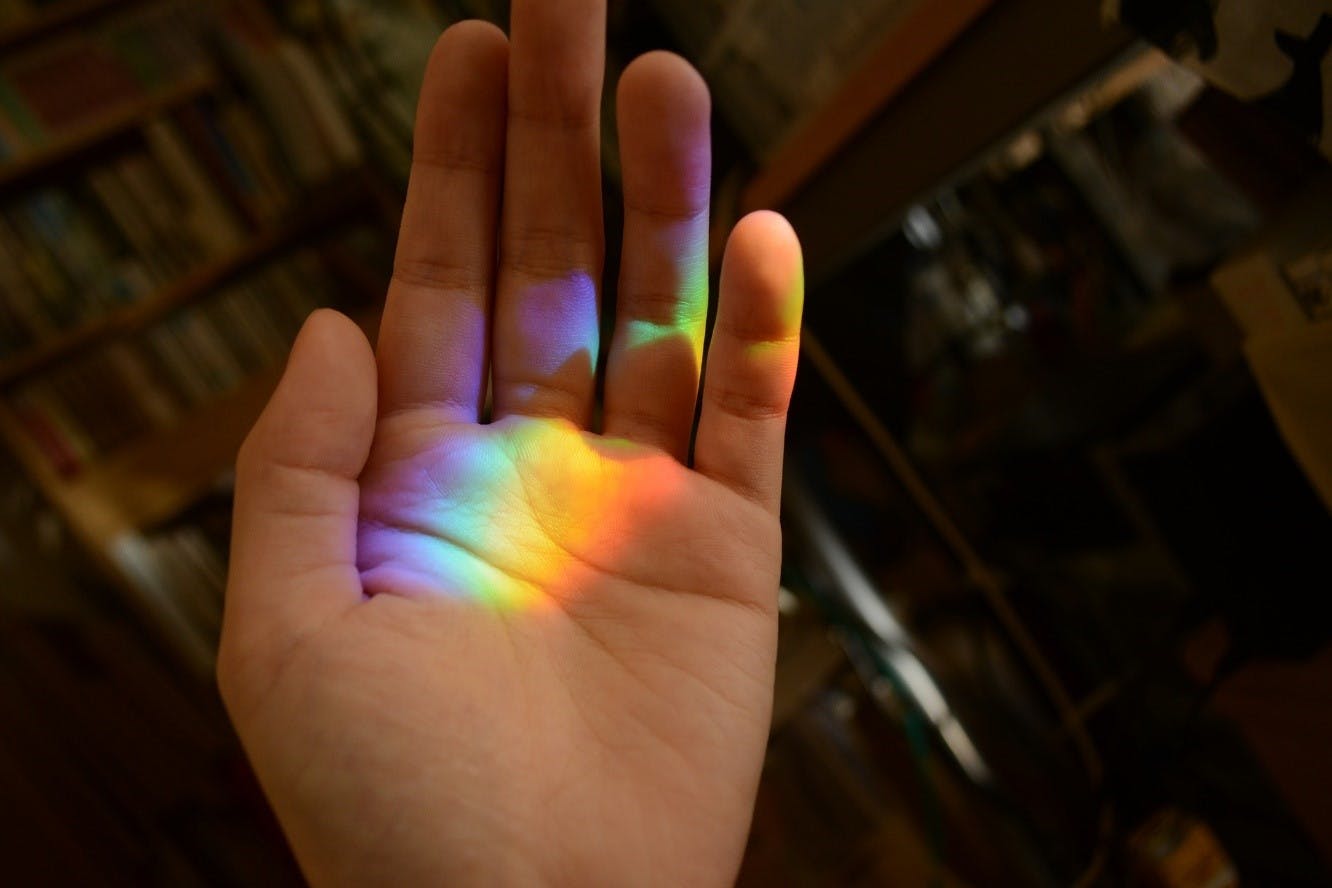 Things to Look for
Let's keep it real here: You'll never be able to learn how to use a strap-on if you don't ever track down a good one. Instead, you and your partner will just keep playing trial and error until one of you gives up. So many people have been left with a bad taste in their mouth over picking out the wrong strapper, and this includes folks who thought they knew what they were doing. It doesn't have to be that way, though. Look for the following things and stay away from the hype:
High-Grade Materials
For best results no matter what you plan to do with your new toy, always choose one that's made out of industry-standard materials. Remember that some brands still use potential allergens and irritants in their toy recipes, so be careful. Stick with stuff like medical-grade or platinum cured silicone, thermoplastic elastomer (TPE), polyvinyl chloride (PVC), stainless-steel, tempered glass, synthetic rubbers or patented polycarbonate blends made exclusively by the toy's manufacturer. Whatever you decide, make sure the material is compatible with both your skin type and with the type of lube you plan to use. As a general rule, water-based lubes are probably your safest bet.
Body-Safe Dimensions
The body types of the people involved here are almost more important than your collective intentions when you get right down to it. After all, some folks simply can't do what's on their mind because of physical limitations and/or mobility issues. Furthermore, few partners can withstand strong pelvic thrusts from an extra-large dildo. So, you've got to be sensitive to that fact or else you'll only learn how to use a strap-on to get rejected by a partner. Nobody needs that kind of negativity in their love life, sure as hell not you – a man or woman who's using a strap-on sex toy to enhance sex. Psh!
Form and Function
Look for a device that has a good form for the function it's meant to perform. Put another way, be sure the strap-on you choose can produce the kinds of sensations you and your partner want. Try not to pick out anything that has a curious shape or unbelievable size until you know for sure how your body will respond to that type of stimuli. It's okay to say no and play it safe, especially in the beginning. Whatever the case may be, a good strapper will almost always be formed for a specific task. Help us all hold the industry to that standard, eh?
Reliable Power Source
You'll find all kinds of different power sources on the market today but only on devices which feature specialized functions such as integrated vibrations and fancy things like that. Either way, it will do you no good to use a feature-rich strap-on if the motor is shitty or the power source is flawed. Out there, you'll find three different options: battery operated, plug-in powered, or USB rechargeable. Take your pick but remember that each one of them has pros and cons you need to consider ahead of time. For the most part, however, plug-in devices and USB rechargeable options are the most convenient to own, use and maintain.
Long Battery Life
Me love you long time, so try to find something which offers an extra-long battery life (in the event you opt for a vibrating strap-on, that is). The industry standard keeps rising, but for now the average battery life on a rechargeable device is about 60 to 120 minutes. Of course, with plug-in toys you never have to worry about that, and with battery-operated devices you have to worry about every motherfucking day it seems. USB strap-ons are therefore a good balance for a majority of men. However, it's still important to find one with a lengthy life expectancy or else you'll be stalled out for an entirely different reason.
Secure Strapping System
To get the most use out of your new strap-on, make sure he comes with a nice and secure strapping system. If not, look for one that offers a body-friendly anal plug/prostate massaging prong because those are specially designed using leading technologies to not only help keep the device in place but also pinpoint the prostate gland for enhance pleasure during assisted intercourse. Secure straps usually involve a series of buttons, buckles or snaps and many of them are fully adjustable to help the wearer find his ideal fit. Use those features to your advantage but try not to modify the toy in any way, lest you break something because, for fuck's sake, you're not MacGyver.
Superb User-Friendliness
No matter what you do, always go for the device that looks like it's the easiest to use. This goes for all you self-proclaimed pros out there too. Listen, someone's gotta keep these overzealous manufacturers on their toes and that should be the consumers who actually use them. Riddle me this, Batman: How hard is it to play fun bedroom games when you have to keep stopping to fix up a sex toy or accessory? The answer is it's a pain in the ass (sometimes literally), so be careful when exploring the bat cave with your new strap-on. To use it properly, you need to familiarize yourself with the features ahead of time. End of discussion.

Compatibility for Couples
Strap-on devices are supposed to act as an extension of yourself for the pleasures of your partner. And considering the fact that they're most often used during couple's play, it makes sense to look for one that offers features and dimensions that are most ideal for simultaneous stimulation. This is the time for you to stop acting like a greedy piece of excrement and start being more generous to your lover. Yes, you can pick out something hollow and get your rocks off at the same time, but don't forget to pay close attention to the external components along the way. Meanwhile, find out how the device will work for the different types of activities you've got on the schedule.
Now do you see how determining certain things about strap-ons can help you learn ways to use them properly? It's almost like you gather the information by osmosis instead of through experience. If you ask me, that's the best way to become wiser and better in bed. There's only so much porn we can watch and there are only so many chances we get.
Things to Avoid
It can be very intimidating for a man or woman who's shopping for a strap-on or using one for the first time. Wouldn't it be easier if these things were made in a single style and sold by the truckload to anyone who wanted one? Instead, consumers have to traipse through the inventories of mass manufacturers while keeping eleventy-thousand different factors in mind. Well, I've got a few more for you, so strap in.
The good news is that the following things are easily avoidable (plus doing so will help you enjoy using a strapper a whole lot more):
Poor-Quality Materials
There are some materials that aren't worth your time no matter how hard-up you are for money. Don't be a fool, stay away from these three ingredients if you know what's good for you:
Parabens – Commonly used to soften materials and make them more skin-like
Phthalates – Commonly used to make materials stretchy and more pliable
Latex – Commonly used as in natural rubbers as an inexpensive silicone alternative
All three of those substances can cause skin irritation and/or a serious allergic reaction. Furthermore, a couple of them have even been linked to certain types of cancer and other health problems. Don't risk it, my friends. That kind of juice is not worth the squeeze.
Complicated Designs
Those who make it complicated never get congratulated. So, steer clear of strap-on devices that require too much assembly or disassembly to get them going. The best sexual experiences often involve spur of the moment decisions that display spontaneity at its finest and to the benefit of both partners. Good dongs will support that kind of lifestyle, not hinder it (and they won't look like something from the Flintstones either).
Cheap Straps
Little known fact about strap-on straps: They're not always as comfortable as they look, and even the fully adjustable kind can chaff the wearer's skin after a while. Stay away from the cheap shit like polyester and nylon unless you've had good experiences with those materials before. Your best bet is to go strapless or choose something made out of natural leather, patent leather, cotton, or some kind of soft, skin-safe blend.
Knowing what to avoid is just as important as knowing what to look for. In fact, many manufacturers bet on the fact that you won't understand the importance of certain things. I, for one, don't like to be treated like a blubbering idiot. But if consumers truly don't grasp the concept of intelligent avoidance then how else are they supposed to be treated? Think about it.
Things to Know
Last but not at all least, you and your partner need to carefully consider certain things about yourself and your relationship (especially as it pertains to the activities you enjoy in the bedroom). Many sex toy brands will try to sell you something even though it's not necessarily right for you. Their pushiness is not because they don't care about consumers; it's because they assume you already know the following things before you spend any money:
Your Skin Types – Because some materials will instantly irritate you and/or your partner's skin if you're not careful, plus your skin type determines what kind of lube you'll need to use, and that shit needs to be compatible with the strap-on's materials as well.
Your Erotic Intentions – Because some devices are made for a specific type of activity but that activity might not be what you had in mind. And while exploration and experimentation can be fun, disappointment poses one hell of a sting to the situation AND to the buyer's bank account.
Your Partner's Preferences – Because two plus two doesn't always equal four, meaning your partner may have a totally different idea as to what should be expected. Have an open and honest conversation before starting to find out what everyone's wanting to do and/or achieve.
Your Love Lifestyle – Because intentions might not line up with capabilities due to nosy onlookers, roommates, children and guests, consider your lifestyle candidly to determine the dimensions and features of your ideal strap-on dildo. If possible, find a good hiding spot for your toy before bringing it home.
Your Budget – Because you're going to need stuff like compatible personal lubricant, sex toy cleaning supplies, possibly batteries and other equipment to use this device safely and as intended by its maker. The price of those things isn't added into the initial cost of the dong, so make room in the budget or reap the consequences.
I have yet to meet a man or woman who couldn't find or use a great strap-on with the aforementioned factors in mind. At this point, you should be able to not only locate the best device but also use it like a pro. If not, keep reading because I've got some pretty bitchen tips and tricks I'd like to share before I take off.
10 Tips for Using a Strap-On Correctly
It doesn't take a genius for someone to use a strap-on like they've done it before. Most of the time, these devices are designed with the average newbie in mind, with overly simplified components, sleek dimensions and comfort features to further improve the user-friendliness. Well, none of that shit will matter if you don't know how to properly use the device in the first place. Now that you've found what you're looking for, check out these 10 surefire ways to make that strap-on kick some major ass in the bedroom:
1.      Measure Yourselves to Find the Right Fit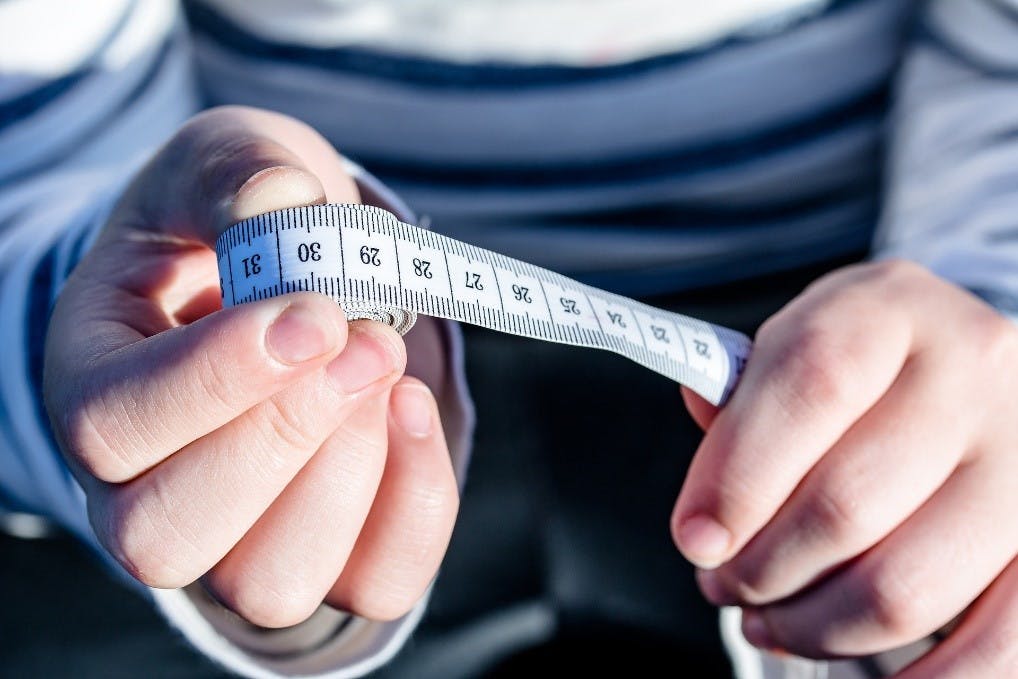 Before spending any money, be sure to measure the length and girth of your flaccid and erect penis (if you have one, that is). This is especially important when you plan to use a hollow strap-on or penis extender sleeve. As for your partner, find out how deep they like you to go and do your best to pinpoint their g-spot or p-spot prior to hunting it down with a penis-like device of any kind. Trust me.
2.      Start Small and Work Your Way Up
It's not necessary for you to purchase the most massive strap-on in the country to prove a point. In fact, it could end up that the only thing you prove is your inexperience and foolishness. Don't be a hero. Start at the bottom rung and then allow your bodies to tell you where to go from there. Remember, bigger doesn't always mean better, especially if the device you choose is equipped with special features like texturized exteriors and integrated vibrating motors.
3.      Dirty Talk Your Partner While Penetrating
Few things are hotter than hearing encouraging words while you're getting ready to cum. Truth be told, many people prefer not to get off unless their partners give them permission to do so. And even folks who don't operate like that can appreciate well-placed dirty talk. Kinky communication helps enhance intimacy and might even make up for the fact that you're fucking your partner with a fake dick. Either way, this might be the only chance you'll get to hear your partner's response in real-time, so take advantage.
4.      Adjust the Straps to Make It Snug
Nothing is worse than being two seconds away from climax when your strap-on slips off. Adjustable straps and buckles are put there to help you keep everything in place, so use them as intended if you know what's good for the situation. As a general rule, you'll want to secure the device just a tad bit tighter than you would a properly fitted belt that you wear with pants. If at all possible, choose one that comes with a shoulder harness so your boats can enjoy rough waves without capsizing.
5.      Slather the Lube on the Inside and Out
Hollow strap-on dongs can be extremely fun to use because they offer dual stimulation without high-tech components or complicated designs. However, none of that is possible without plenty of lube in the picture. Lubricant helps to protect the skin while assisting with insertion and/or removal of the device. It also enhances the sensations of any texture that's features on the toy itself. Without enough lubrication on the outside (and the inside if it's cavernous), you might not ever get the full monty of your purchase. What a pisser. 
6.      Use It as a Handheld Dildo First
It might be a good idea to test your new plaything before using it as intended. How, you ask? By penetrating your partner's body manually – AKA, by using your strap-on as a handheld dildo before securing it to your waist. This will most likely give you a better opportunity to determine how your partner feels about the toy, plus you'll be able to exercise greater control over the situation as a result. Hell, you might even end up preferring it that way, who knows?
7.      Try It with Another Sex Toy or Accessory
Did you know that most strap-on dildos can be used alongside several different types of couples-friendly sex toys and/or accessories? That's especially the case with hollow sleeves. Think about it: cock rings, butt plugs, clit suckers, nipple clamps, pussy spreaders, and even (gasp) automatic penis stroking machines can be added into the mix with no problem. Kick your game up a notch by employing a few extra hands-free devices and see where the evening leads from there. I dare you.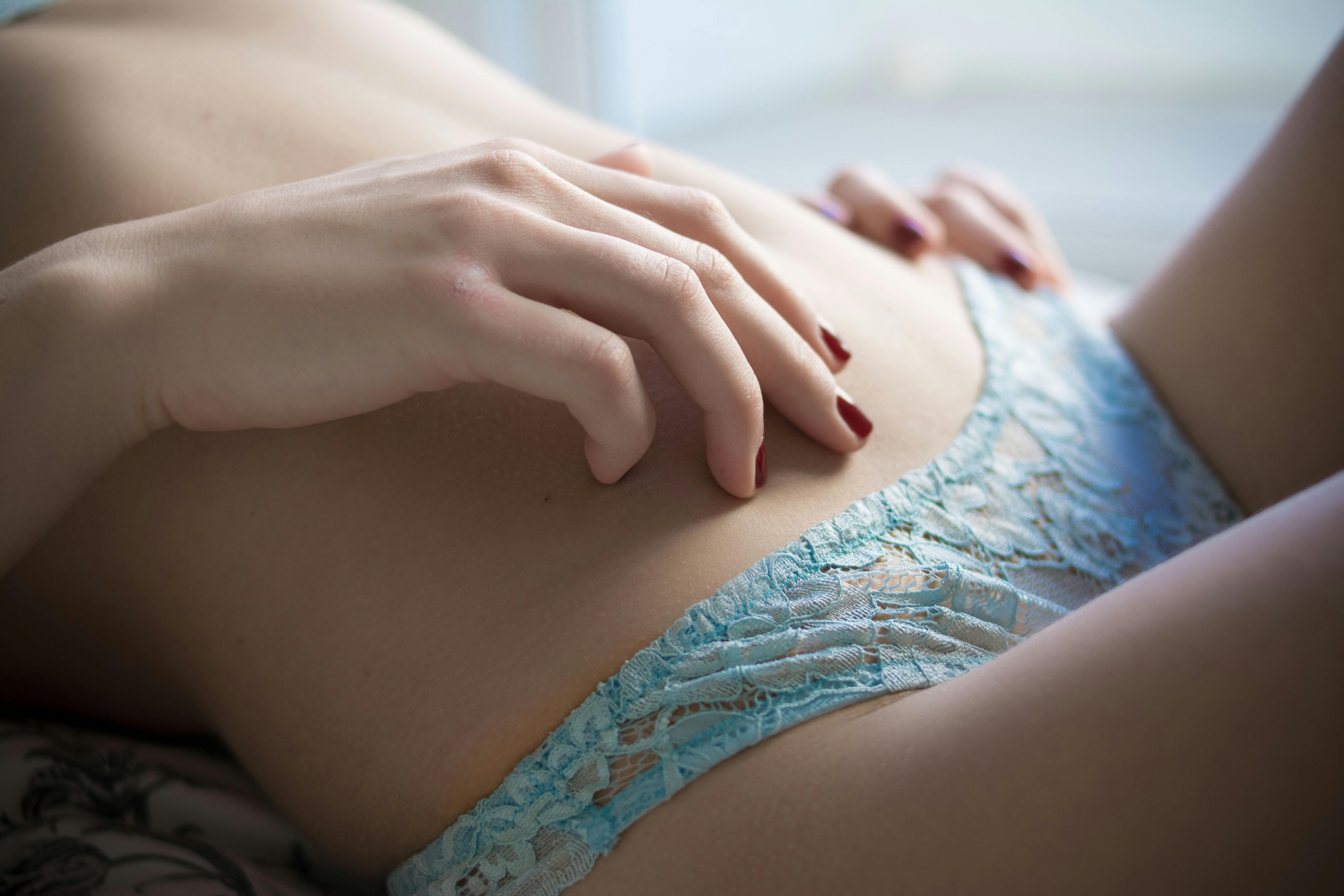 8.      Practice Makes Perfect
The saying goes, "If at first you don't succeed, try and try again." But while most consumers want instant gratification, sophisticated men and women like us understand that perfect pleasures take time. Did I not convince you with my clever reverse psychology? Well, shit. How about if I tell you that using a strap-on can improve your sexual stamina over time and damn near guarantees a satisfying orgasm for you and your partner? That's what I thought. See you at the gym.
9.      No Swapping from One Hole to Another
You never go ass to mouth, so why in the fuck would you go ass to pussy under any circumstances? Talk about ruining a perfectly good vajeen because of inexperience and negligence. It's a damn shame, but too many people make this mistake and end up paying for it big time in the end (pun intended). Instead, reserve a strap-on specifically for vaginal penetration and set aside another one just for anal sex. Don't worry, you can thank me later.
10.  Clean It Thoroughly After Every Use
I don't care what you take away from this guide, just don't forget this: ALWAYS clean your strap-on after every single use. Neglecting to do so can have serious consequences to your health and your love life. Especially dongs that get inserted anally, a proper washing after each session is monumentally important for killing potentially dangerous bacteria and removing dirt or debris that could damage the device. For more detailed information how to clean your playthings when you're done, be sure to read the instruction manual that's included in the box.
TIP: Most of the time, this crucial hygiene step requires little more than some warm water and a non-abrasive, hypoallergenic soap or a gentle sex toy cleaning solution.
BONUS: Store It in a Safe Place at All Times
Many times, a strap-on will come with its own tailored storage container. However, that's not the case with every model. In the event that yours doesn't come with its own storage, keep the device put up safely in a clean, dry spot. For most people, that spot is somewhere inside a nightstand, dresser drawer or medicine cabinet. It's about what works best for your lifestyle, just make sure the device is kept out of extremely hot or cold temperatures at all times.
I suppose we can officially consider you a professional strapper now. For fuck sakes, you've pretty much for a PhD in the topic at this point. If you can't find the right one by now and/or can't figure out how to properly use one for maximum enjoyment, then you might be a lost cause. Or maybe, just maybe, a strap-on isn't the right sex toy in the first place. You tell me; you're the expert.
Final Thoughts
The future is now, ladies and gentlemen, and it's going to be sexy as fuck. Just remember, that using a well-made strap-on dildo is a right and a responsibility that's reserved for the sexually enlightened and physically fit (not really). Back in the day, however, our ancestors had to either go without the kind of sex they really wanted or invent crazy contraptions to get it done. The things we've uncovered over the last few decades still give me nightmares. Thankfully, we live in more sophisticated and technologically advanced times, meaning our selection is better than it has ever been before. So, with enough knowledge about what's out there, what you should look for, things to avoid, and personal matters that might affect your experience, it's possible to track down the perfect strapper and use it like you're an old pro.