Regardless of what your mama used to tell you, jerking off will not make you go blind and it's not a one-way ticket to Hell either. Your palms don't get hairy nor does your dick stop working. In fact, masturbation is so normal that there are several species in the animal kingdom known for beating their own bishops. I'm talking about everything from mammals and amphibians to birds and reptiles. It would appear as though beefing the jerky is just a natural part of life regardless of the unnecessary dogmas and superstitions. Fortunately, most people understand that now, so the social stigma attached to self-love is disappearing with a quickness. Therefore, it's important to learn ways to enhance the experience because, let's be honest, they probably call it a "peacock" for a reason.
What Is Masturbation ?
According to Miriam Webster's dictionary, the term "masturbation" refers to any act of erotic stimulation, especially to your own genitalia. And while their definition also includes mention of ejaculation as the main objective, that's not always the case. As a matter of fact, we see numerous animal species playing with themselves for purposes that have nothing to do with pleasure (poor bastards). Either way, masturbating is generally performed through manual manipulation of the body's erogenous zones, usually through hands-on contact, sex toy play, or via interaction with a willing partner. On the bright side, different techniques can be easily combined to create an extremely intense and ultimately customizable experience.
The important thing to remember is that masturbation is a personal endeavor that's totally subjective to the participant's unique desires. It's all about responsible behaviors and positive thinking when it comes to sex and self-love. There's nothing wrong with having Beef Strokin' Off every day for dinner as long as you do it right and make the most of your time. In other words, there's really no wrong way to whip up the baby batter and I think Dr. Eric Sprankle said it best:
"Sex positivity doesn't mean you have to be comfortable getting pegged by a clown. It means having insight into your own sexuality and sexual values then recognizing that others may be different (and may include getting pegged by a clown)."
Of course, getting pegged by anybody might not be considered masturbation in some circles because many people believe the act is always a form of non-penetrative sex. But I submit that true, organic sex is when two (or more) individuals use their own body parts on one another to instigate an orgasm. Yes, there's a fine line between those two concepts but that's the fun part. After all, aren't rules made to be broken anyway?
Who Does It?
You can call it what you want and turn it into a horrible habit if that makes you feel better, but the truth of the matter is that just about everyone participates in autoerotic stimulation. It can involve the hands, fingers, everyday household items, specialized sex toys like dildos and vibrators, or any combination thereof. The saying goes, "90% of people masturbate and the other 10% are lying." Could that be true? Let's take a look at the most common groups of people who regularly click their own mouse:
👨🏻Men
For years it was believed that men were the largest group of frequent flyers and, for the most part, that's still true today. The total number of men worldwide who admit to taking matters into their own hands is staggering but probably no larger than it's been in the past. That's because only recently have guys been able to openly talk about masturbating without making someone gag and, as a result, the self-pleasure industry has exploded with thousands of sex toys designed around the concept of male self-love. Men from all walks of life now rub the rhubarb without shame and world is much healthier place because of it.
👩Women
The girls are not excluded from the funky bunch and society's belief in that only exemplifies the oppression than women have faced over the years. For centuries, the female orgasm was considered a myth, with ladies forced to cop their dildos and vibrators from the family doctor through a prescription for things like hysteria and insomnia. The modern-day belief that women don't masturbate illustrates how little we still know about sexuality and the X chromosome. As it turns out, more women fiddle the ferret than we realize. According to a recent study by the National Survey for Sexual Health and Behavior (NSSHB), about 43.5% of contemporary women between the ages of 25 and 40 say they masturbate a few times per month.
👫Couples
Jerking off is almost always considered synonymous with being single and that probably has something to do with the nonsense stigma attached to it. In reality, couples engage in mutual masturbation just as much, if not more, than the average single person engages in "solitary confinement" of his or her genitals. Couples copulation can be extremely sexy and incredibly satisfying, resulting in more intimacy between partners and better understanding of one's own sexuality. Well-trained psychotherapists and marriage counselors often suggest going down to the zipper mart to pick up a pound of pork and they do so because they understand how important orgasms are to a sexually active relationship.
💑Long-Distance Relationships
Contrary to popular belief, being in a long-distance relationship doesn't mean you have to take a vow of celibacy just because your partner is physically unavailable for sex. Thanks to modern-day sex tech innovations like teledilidonics, virtual reality and artificial intelligence, even couples who are far away from one another can enjoy real-time genital stimulation while reveling in the powers of a live 3D feed starring their betrothed. Such devices are rare and can be relatively costly when compared to traditional sex toys, but they promote fidelity and closeness as opposed to infidelity and separation. Therefore, even staunch contenders of pornography and the militantly dogmatic have to concede to masturbation's value in this regard.
🧍Singles
Most folks assume that single people make up the largest group of individuals who flog the log and that's true in a sense. Because masturbation is such a personalized activity that usually involves manual stimulation, it's common for a person without a partner to enjoy it. There's nothing wrong or shameful about that either. Scientific research has recently revealed that there are numerous benefits to reaching orgasm frequently. Interestingly, there was no clear distinction between orgasms reached through intercourse and the ones reached via masturbation. To put it another way, you can be single as a motherfucker and still go out on daily dates with Pamela Handerson.
😞PE Sufferers
Premature ejaculation, or PE, affects more than 200,000 men in the United States alone according to journals published by the Mayo Clinic. Those figures are even greater on a global scale but the reasons are unknown because they're so broad. Regardless of the causes, however, masturbation tends to be one of the most effective remedies for an overly enthusiastic crotch. Sexual health experts often recommend routine rattling of the one-eyed snake and they say it's because fervent self-gratification can lead to more stamina in the bedroom over time. Fortunately, many sex toy companies understand that so they've started developing devices made specifically for endurance training.
See? You don't have to be a weirdo to enjoy withdraws from the spank bank. The old-school beliefs about masturbation have finally been replaced by a more sophisticated appreciation for the endeavor and mankind is much happier and healthier as a result. However, effective jerk off sessions require some fundamental knowledge about the human body and the people who are manipulating it. Sorry, Charlie, it's just not that easy being sleazy.
8 Things You Need to Know Before Jerking Off  
Beating your meat is an art form that needs to be approached with some diligence and respect.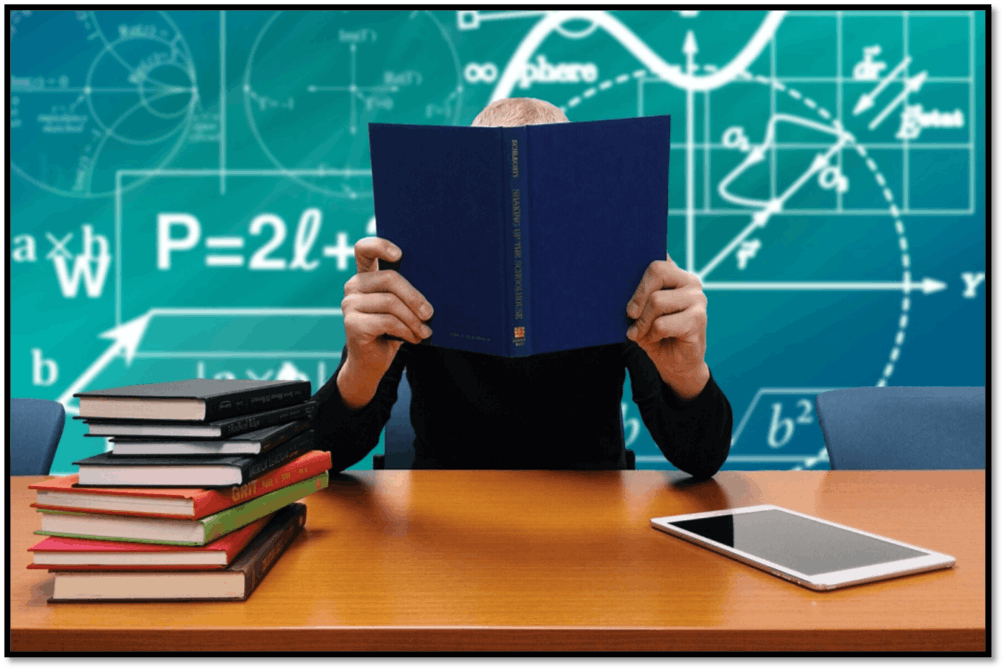 After all, making the most of your masturbation time is an essential part of reaching orgasm and being satisfied by the experience as a whole. Forego finding out about the following information and your sessions will take a turn for the worse, trust me. You'd think there could be nothing awkward, painful or disappointing about pleasuring yourself, but that's simply not the case. The only way you will be able to do it better than anyone else can is if you discover certain things about yourself before visiting the petting zoo. Here are the 8 things you need to know:
1. Your Tolerance Level
Not everyone can wax the Winnebago like a pro. On top of that, some people get off quickly while others take a really long time to reach climax. You'll need to find out what you and/or your partner's sexual tolerance levels are before deciding on which type of masturbation method (or machine) to use. Keep in mind that some people can get off with just a touch but other folks need more intense stimulation to get them there. This is probably a good time to be honest about your body and its limitations (or lack thereof).
2. Your Intent
So, here's an important question: What's your main goal here? Are you trying to enhance your masturbation experience for the hell of it or do you have a specific goal in mind? Have you considered the fact that this activity can be pretty much anything you desire, with very few limitations on the tools and techniques you use? I know that too much freedom can be restrictive but you can't avoid the hard parts just because they're no fun. Think about your intentions and make sure you're approaching this shit like you've got some common sense.
3. Your Lifestyle
Some masturbation techniques are extremely complicated and many involve the use of sex toys, positioning furniture, accessories, tech supplies and storage spaces. Gone are the days of squeezing the squid with your bare hands only. As much fun as that is, we now live in a world where you can customize sexual activities based on your individual lifestyle. Whether choosing a specific device design, mimicking a certain sensation, recreating a familiar scene, sheltering your shlong from onlookers, or formulating a plan of action for couple's play, this is one considering you don't want to skip because it has the power to change everything.
4. Your Skin Type
Don't wait until it's too late to think about the condition of your skin (and your partner's skin as well). Some people suffer from an extremely sensitive complexion, so even hypoallergenic products like skin-safe sex toys and pure personal lubricants can cause a rash or irritation if they're not used properly. Furthermore, people with robust skin types may still experience negative side effects from masturbation if it's done too frequently or performed without the appropriate supplies, approach and planning. There are five different skin types known to mankind at this point. Which one of them are you, and can your skin withstand the kinds of pleasures you're about to subject to it or nah?
5. Your Mobility
Physical frailties do not have to limit the amount of pleasure you experience unless you allow them to. The word "disability" still has the word "ability" in it, so don't let it get you down. Simply consider your physical condition and formulate a plan around it. There are tons of masturbation options for men and women who can't move their bodies like everyone else can. I'm talking about automated machines that do all the work for you, plus a few that are equipped with high-tech features to further enhance the experience. However, you can't go into this thing thinking that your mobility has nothing to do with it, so be honest about any limitations before getting your hopes up.
6. Your Skills/Equipment
I urge you not to get too excited about participating in extreme masturbation sessions, especially if you're ill-equipped to handle a challenge like that. Enhancing your romancing sometimes takes special gear and accessories, so take inventory really quick. I'll wait. You see, even if you plan to play pocket pool all by your lonesome using only your bare hands, you'll still need to gather up some basic supplies like lubricant, skin-safe soaps, wet wipes and storage for it all. Start getting fancy with it and that supply list gets even bigger (and more expensive). Think about how far you want to take this before spending any money or devising any plans.
7. Your Partner
Mutual masturbation is still masturbation, only it involves the needs and desires of two (or more) people instead of just one. This is not the time to be greedy or thoughtless because doing so can ruin a perfectly good opportunity for orgasm. Instead, talk openly with your partner about their preferences in the bedroom. Is there a specific type of situation or stimulation they're looking for? Do you have what it takes to give it to them or do you require some help? Group sex can be a lot of fun but only if everyone gets a fair shot at the goal. Don't be so quick to dismiss man-made pleasure products, as using them can significantly increase the quality of the experience for both people.
8. Your Budget
Budget woes are what stop far too many men and women from experiencing the heights of masturbatory pleasure and that's a damn shame. All you have to do is think about how much money you've got to spend on sexual gratification, and believe me, your budget needs to be big if you've got creative ideas that involve anything but manual stimulation. The sex industry is worth billions of dollars and manufacturers constantly employ teams of talented marketing executives to coax you out of your cash. Just keep your spending cap flexible and remember that even traditional tugging can cost a pretty penny.
Once you're more familiar with yourself than anything else, creating an extremely pleasurable masturbation session should be a helluva lot easier. Meanwhile, it might be a good idea to also consider things like your personal space, your family situation, and your comfort level with touching your own genitals. If hands-on stimulation doesn't do it for you and no partner is available to help, simply invest in effective sextech devices and keep it moving like a boss. The future is now, ladies and gentleman. It's time to have sex with someone you truly love (wink).
10 Ways to Enhance Your Masturbation Experience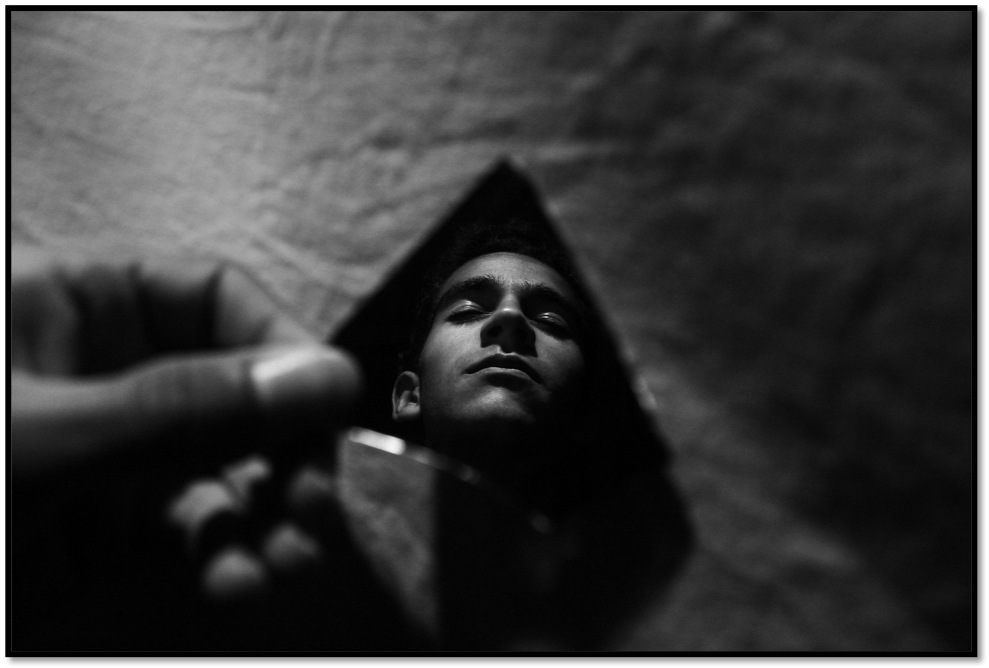 They say self-love is the best kind of love and I couldn't agree more. After all, the way we treat others is a direct reflection of how we see ourselves, whether we like to admit it or not. So, with that in mind, it makes sense to assume that masturbation can increase a person's confidence and make them more socially aware. Unfortunately, folks have thought the opposite was true for far too long, and now we have a generation of individuals who don't know how to properly pleasure themselves. Our ancestors would be ashamed, especially considering how many ancient masturbation objects we've recently unearthed.
The moral of the story is that you're not alone in your pursuit of better self-inflicted orgasms. Everyone wants to feel the pinnacle of pleasure and that hasn't changed since mankind first stepped out of the cave. Over time, some of us have been able to scratch out a few tips and tricks to make things a little bit more enjoyable. Nothing will ever compare to real sex but at least we're getting somewhere. Here are the top 10 things we've come up with so far:
1. Try Different Positions
Just like having sex in different positions can change the way things feel, switching up your posture during masturbation can do the same. Long before porn movies and magazines were ever invented, a little book called The Kamasutra was written. In it are illustrated pictures of various sexual positions that can be done alone and/or with a partner. And while you don't have to rush out to the local bookstore to find inspiration, the existence of that literature is indicative of our collective need for versatility. Whether using a sex toy or your own hairy palms, pleasuring yourself (and/or your partner) in various situations and locations can really spice things up.
2. Use Manual Stimulation Sleeves
When changing your grip and doing the stranger just don't cut it anymore, try incorporating manual stimulation sleeves instead of giving up. There are numerous sex toy manufacturers who pride themselves on creating uniquely texturized sleeves, many of which push products that are disposable after only one or two uses (I'm looking at you TENGA). Although somewhat expensive if it's your go-to technique, using these sleeves (whether disposable or not) allows men to experiment with different sensations before deciding on their favorite one. Doing so can also significantly increase the amount of pleasure a person received from manual stimulation of their genitals.
3. Use Automatic Stoking Machines
It's okay if you're not into using muscle memory and personal power to reach orgasm. That's what automatic stroking (and thrusting) machines are made for. Most people get off by experiencing something that's as close to the real thing as possible, but a lot is left to be desired when you're the one who has to manually pump. Self-driven sex machines are capable to generating fully customizable sensations while still being appropriate for couple's play and experimental positioning. Devices like the Autoblow A.I., for example, act as traditional male masturbators, stamina training machines, and intuitive sex robots all at the same time. Now that's what I call hedonistic humanitarianism and a responsible use of modern-day technologies.
4. Slather on the Lube
You won't get very far if you don't use plenty of skin-safe lube while having sex or masturbating. By the way, the old "spit and swipe" trick that you see on 80s porn movies is so played out. I don't suggest relying on something like that to create a smooth stroke, especially not when you're holding your sausage hostage inside a sex toy of any kind. Lubricants should always be plentiful and compatible with your skin type as well as with the materials on any devices you're using. Typically, your best bet is to find something water-based, but oil-based and silicone-based varieties have their merits as well. Choose wisely but don't forget to apply lots of lubricant to your lap before laying a finger on your franks and beans.
5. Get Familiar with Feature-Rich Lubricants
Did you know that there are a bunch of different personal lubricants on the modern-day market? This means that while you're incorporating the slippery stuff into your regularly scheduled program you can also determine what kinds of sensations you want to feel. Today's industry includes everything from cooling and tingling lubes to self-heating varieties and flavored formulations, plus most of them are either compatible with sex toys, edible or both. At this point in mankind's development, there's almost nothing we can't experience simply by adding a little topical magic into the equation. Masturbation and intercourse therefore seem to take on a whole new meaning when fire, ice and flavoring are combined with effective stoking techniques and high-quality pleasure products.
6. Set the Scene
According to a study published by the National Institutes of Health, a person's environment can have a direct effect on their mood. In turn, a person's mood can have a direct effect on their ability to reach orgasm, even if they're using top of the line products and personalized techniques. That's why it's so important to set the scene before starting the show. Make sure you've got clean, fresh sheets and have properly cleansed your body ahead of time. Meanwhile, turn the lights down low and play some seductive music. There are actually a few sex toys out there that can sync to your favorite tunes and porn movies to produce a one of a kind experience that keeps your mood and libido elevated.
7. Add in XXX Media
Speaking of porn movies and erotic inspiration, adding in a little XXX content to your masturbation session may be the key to reaching a satisfactory orgasm. Researchers say that engaging in just a few minutes of interactive pornographic media can have the same cognitive effects as actual intercourse, resulting in bigger and better erections as well as longer-lasting arousal and higher quality climaxes. All that, in turn, lends itself to enhanced satisfaction and supported intimacy between partners who masturbate mutually. High-brow XXX content is now available in the form of pre-recorded 2D/3D movies, fun games for groups, and live webcam performances, by the way. No more patent leather couches and fake potted plants. Shit just got real.
8. Incorporate Sex Tech
Watching porn and playing games is one thing but becoming a part of the action is another. Who says masturbation has to be limited to hands-on stimulation? Nobody. These days, more men and women are using sex tech to achieve a robust love life than ever before in the history of mankind. It's because technical sex devices allow for extremely tailored sensations, including improved couple's play, better intimacy for long-distance relationships, effective stamina training exercises, and so much more. With the right equipment and skills, someone with a good high-tech masturbation machine can get as close to experiencing the real thing as is humanly possible, all without having to spend a dime on dinner first.
9. Use Male Enhancement Products
Male enhancement products, or MEPs, are extremely popular these days thanks to scientific advancements that have given us all a better understanding of the human body and its reaction to various stimuli. As a result, men from all over the world are experiencing more potent orgasms and better performances in the sack, thus leading to more confidence and enhanced intimacy. Good MEPs can strengthen the user's erection, boost his mood, promote more intense sexual arousal, and heighten his senses all at the same time. Many formulations are made from all-natural ingredients that have been tested for safety and efficacy, and most of them can be taken alongside prescription medications too.
10. Pre-Game with a Penis Pump
Back in the day, using a penis pump was seen as an act of desperation for men who had tiny dicks or an inability to get it up. These days, however, pumps for the penis are viewed as commonplace items that are frequently utilized by men who want to enhance their masturbation and intercourse experiences. Innovations in suction and traction now allow guys to painlessly plump their main veins right before battle, resulting in more substantial and longer-lasting erections (plus better orgasms because of the increase blood flow and stimulated nerve endings). So, even if you're not in need of growth, a good penis pump can still improve your masturbation session and that's why they're currently flying off the shelves.
Perfecting your approach to masturbation is the best way to experience the ultimate in personal pleasure and partner closeness. Whether fooling around with a lustful lover or flying solo by the seat of your pants, proper techniques are important to reaching any level of satisfaction. If that weren't true then we'd all reach sexual climax every time the wind picked up. This shit takes some finesse, especially if you want to do it safely and responsibly.
⚠️Important Masturbation Safety Tips⚠️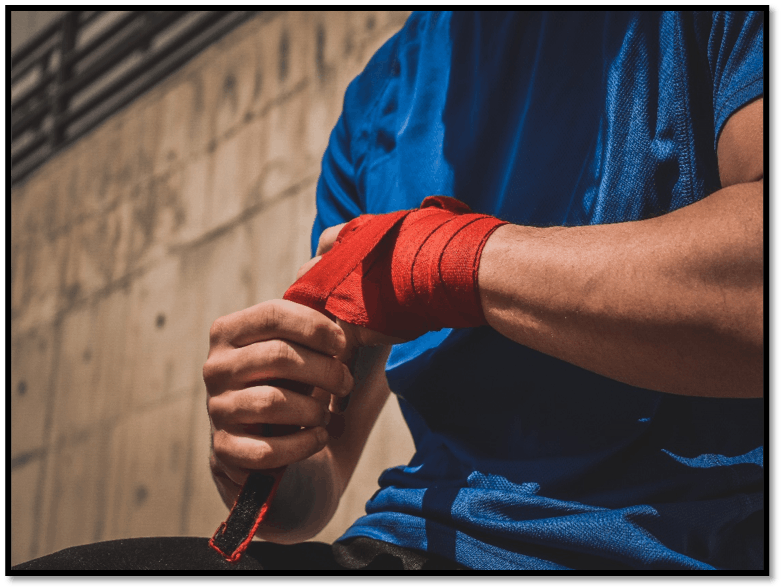 Part of pleasuring yourself is taking care of your wellbeing to improve the quality of your life. Why, then, would it make any sense for someone to engage in unsafe masturbation practices if they can avoid it? Unfortunately, the endorphins and adrenaline pumping through your body at the time of orgasm can dull out pain and make injuries undetectable. It's only after you stop badgering the witness that you notice any damages to your skin or device.  Be proactive instead of reactive, please. Mind these five simple safety tips for best results while choking your chicken:
1. Stop If It Hurts
I can't believe I have to tell people this, but you're supposed to stop masturbating if it starts to hurt. Too much friction can cause skin irritations, rashes and abrasions, plus lengthy jerk-off sessions can result in muscle strains and penis sprains if you're not careful. Don't be afraid to say no to yourself if any of those things begin happening. If you find it extremely difficult to quit masturbating then you may have a more serious problem on your hands (no pun intended). Be sure to talk to your doctor about sex addiction, especially if your hands-on habit negatively affects your life in any way.
TIP: Use plenty of lube and take it easy on the numbing sprays, as those products can make it even harder to detect an injury.
2. Don't Do It Too Much
Some sexual health experts believe that incessant masturbating can lead to things like erectile dysfunction and low self-esteem. There's lots of evidence to support that too. In fact, most reproductive specialists recommend frequent masturbation but they almost always warn patients about the importance of keeping a balance. Based on the most reliable research, men should try to ejaculate at least 21 times per month for optimal health and happiness. As for women, their needs can differ wildly from men and even from one another. Either way, anything under or over the recommended "dosage" may be indicative of a much bigger issue.
TIP: Try out some edging techniques if you're worried about reaching orgasm too many times in a day/week/month.
3. Clean Up Every Time
You probably won't hear this a lot but cleanliness is next to kinkiness. Think about it: How difficult would it be to masturbate properly (aka using lube and sex toys) if your skin is filthy and refuses to work with the device's materials or the lubrication you're using? Furthermore, dirty bodies can harbor bacteria than may pose a threat to the participant's health, resulting in a less enjoyable experience or even injuries that may permanently reduce their quality of life. Being hygienic about masturbation is like purchasing an insurance policy on your penis and pussy – you're covered if anything unexpected happens.
TIP: Stop to clean up any leftover ejaculate and clean all anal sex toys before using them on another partner, a different body part or putting them back in storage.
4. Use Your Sex Toys as Directed
Although you may or may not being using a sex toy to masturbate, it's still important to understand the value of following directions (because, let's face it, you'll probably end up buying one eventually). Always, and I mean always, use your pleasure products responsibly. Every single one of them comes with a set of instructions from the manufacturer so you're without excuse. Many are sent with warranties too, but those coverages are only valid if you follow the maker's directions to the letter. Negligence is not allowed, it's not safe and it's not supposed to creep its way into your bedroom when you're trying to enhance masturbation.
TIP: Try not to tamper with automatic stroking machines or other high-tech devices unless expressly permitted by the manufacturer. There are much better ways to improve the performance of your toys.
5. Monitor Your Progress
Keeping track of your progress is extremely important, especially if you're the type of guy who likes to masturbate for a reason. Sliding your shlong into a penis pump typically requires a close eye on growth but even stamina routines need to be watched carefully because of the effects that exercising can have on the body. If you're using a device and it doesn't come with its own tracking system, create one of your own before you begin. If it comes with one, use it. If you're progressing towards a goal without the help of a sex toy, try not to underestimate the power of masturbation addiction. We all know it feels good, but we also know when we've reached the top of the mountain. Do you?
TIP: Keep a journal to monitor the amount of time you spend masturbating each week and then be sure those numbers don't change too drastically in one direction or another unless you want them to.
People who actively engage in mutual and/or solo masturbation without respecting the rules of the game are the most annoying fuckers in the whole wide world. They ruin a perfectly good thing because they're too excited about the orgasm to come. They remind me of the 40-year-old virgin without all the comedy and charm. Stroke it, don't poke it, kids. And remember: Jerking off is an art form that requires finesse and dignity, not speed and intensity.
Final Thoughts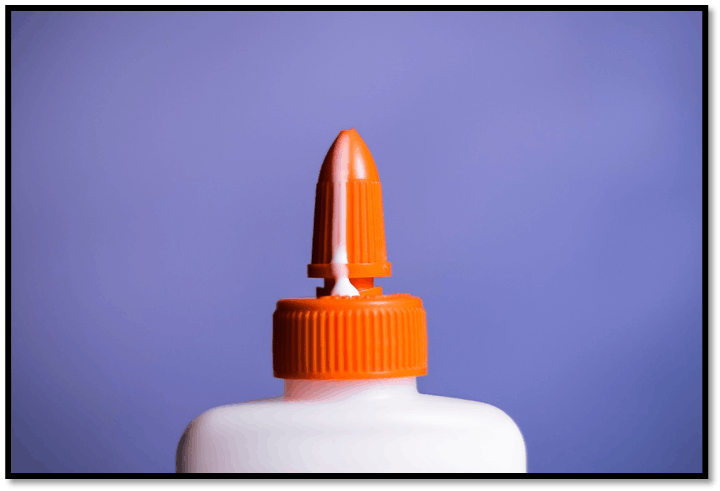 Masturbation goes by many names: jerking off, beating your meat, bashing the bishop, grooming the wookie, etc. But just like Shakespeare said, "A rose by any other name would smell just as sweet." Apparently, Willie was a freak in the sheets because it seems he understand the value of calling it like it is no matter what we're talking about. Today's topic was self-pleasure and the safe enhancements thereof, but that can mean just about anything because people are so diverse. Making the most of your masturbation sessions requires you to know more than simply where your genitals are located.
By respecting the fact that people from all walks of life do it (without going blind) and by appreciating the various techniques that can be used these days thanks to industry innovations and a rightful social acceptance, you and/or your partner can easily slap the salmon without shame and with the upmost satisfaction. If, however, either one of you starts to become dependent upon yanking your chain because you've fucked up and made it feel too good, slow your roll and see a doctor as soon as possible because you may be a-dick-ted.