Once upon a time, the only anal penetration that ever took place was the result of someone's dick slipping into the wrong hole. Just kidding. We've been doing this shit since the beginning of time and it doesn't look like we'll be stopping just because of some stupid social taboos. In fact, many of the stigmas associated with anal sex have been replaced with a more sophisticated understanding of the human body and its response to stimulation, penetration and sexual pleasure. As it turns out, butt play is one of the most physically satisfying pastimes known to mankind, plus it can give people the warm-n-fuzzies if they do it with the right partner. Talk about a win-win situation.
Unfortunately, picking out the perfect lover isn't the only thing that matters here. Truth be told, even the best partner in the world can fuck up a good time because when they don't execute eloquent etiquette. Understanding what butt play is (and isn't) while educating yourself on the proper approach is the only way you'll ever discover what the fuss is about. Otherwise, you might as well keep doing the same old things you've always been doing because one false move and we're right back where we started. As our culture evolves and our appreciation for the human sexual experience matures, we embark on a journey of epic proportions. Don't get left behind just because you couldn't get behind your partner in the correct way. 
What Does "Butt Stuff" Even Mean?
The term "butt play" is just a not-so-fancy way of saying anal sex or masturbation. The practice is highly favored by men and women all over the world, although the act (in any form) is still illegal or viewed as taboo in some places, believe it or not. Sometimes called sodomy, butt play and all its magic involve inserting various objects such as fingers, body parts and sex toys into the anus for the purposes of pleasure. And while there's plenty of speculation about how safe it is and whether it feels good or not, backdoor stimulation has managed to become so popular that the average consumer can now participate in extremely varied versions and in surprisingly kinky ways.
Who Does It and Why?
Some people might ask what all the hype is about and those people have obviously never experienced an anal orgasm. Sadly, even some of the people who have experienced tush-tastic delights end up hating it because they didn't do it right. The human body is made for so much more than we give it credit for. In fact, a handful of doctors, sexual health professionals and relationship therapists have suggested incorporating anal sex into your bedroom routine under certain circumstances. Indeed there are several ways to do it and countless reasons why, so folks from all walks of life seem to be flocking to fucking in the butt. Here's who appears to enjoy it the most:
Men
Contrary to popular belief, males are some of the biggest fans of butt play around the world. The reason is because they each have a prostate gland buried deep inside their anus. When that gland becomes stimulated by any means, it sends an intense beam of pleasure that can be felt all over the body. That burst of awesomeness translates into stronger erections and more powerful orgasms, resulting in a much more satisfied man. On top of that, research shows that prostate milking is good for a guy's health, further encouraging the act even if it's only for medical purposes.
Women
Girls might not have a penis to keep erect but they sure as hell have a sweet spot up inside their anus that can be stimulated to purposes of increased sexual pleasure, and I'd be willing to bet that many of them enjoy anal sex and/or masturbation whether they're admit it or not. A recent study revealed that nearly half of all sexually active women have tried butt play at least once in their lives. Depending on how that experience goes, most of those ladies go on to practice the dark-eye arts on a regular basis (with or without a partner).

Couples
Since both men and women enjoy butt play, it's not hard for most people to believe that couples do it all the time. The level of intimacy, trust and satisfaction that comes with well-played anal sex and/or masturbation is virtually unbeatable, plus it intensifies orgasms for the male as well as the female – even at the same time, if all goes according to plan. This practice is so well liked, in fact, that there are a bunch of couples-friendly sex toys out there aimed specifically at dual anal stimulation.
All Sexual Orientations
It doesn't matter what mainstream media and locker room talk has to say. Anal sex and prostate stimulation are activities that can be enjoyed by everybody regardless of their sexual orientation. In other words, butt play does not make you gay. Yes, the male homosexual community has the market cornered because it's one of their favorite pastimes. But long before all that, heterosexuals, bisexuals and the undecided were dabbling in anal stimulation for the same exact reasons – because it felt good. So while the hobby might challenge gender roles in the bedroom under certain circumstances, it's highly unlikely that playing with your butt will change your perceptions of sexuality.
It's a good thing the taboo on butt play has finally been lifted because every Tom, Dick and Harry (or Harriet) can get in on the fun. There may be a slight learning curve involved, and obviously it's not for everybody, but when it's done correctly it can significantly enhance your love life while also measurably improving your health. For most people, that's all the motivation they need to head in through the back entrance.
Is Anal Penetration Safe?
For the most part, responsible anal sex is possible and it's something that every man, woman and couple should try to take advantage of if and when they can. The quality of climaxes during butt play is incomparable and, with the proper precautions in place, perfectly safe for any sexually active consenting adult. However, there are a few potential risks associated with the practice, although most of them can be completely avoided with the right approach. For instance, the human anus does not naturally produce lubrication like the mouth and/or vagina, thus limiting its ability to reduce discomfort, injuries and friction. There's also the increased risk of bacterial transmission, although that can usually be mitigated with proper personal hygiene and/or skin-safe condoms.
Either way, it's important to keep a few facts in the back of your mind at all times. Here's something some people don't know: The lining of the anal canal s significantly thinner than the linings of the vagina and mouth. Therefore, punctures, bruising and tears can happen more easily, especially if an inadequate amount of lubrication is used. Not only does that shit hurt like hell, but it also leaves you and/or your partner's skin exposed to dangerous fecal bacterial infections and puss-filled abscesses which are basically deep-seated skin infections that end up requiring strong antibiotics to treat them. Yikes.
Due to that same infections risk increase, irresponsible anal sex and masturbation can lead to more serious and potentially life-changing things, including sexually transmitted diseases (STDs), now called STIs. With the skin irritated and more likely to tear with each thrust, the spread of STD/I viruses becomes a cakewalk. Based on a report from the CDC, anal sex participants have the highest risk of HIV transmission by comparison with participants of other types of sex – thirteen times more likely, to be exact. In other words, you can have your cake and eat it too but you better be careful how you serve it up.
You're probably thinking, "I use lots of lube, I take it slow and I've got a clean bill of health, so everything is good over here." Well, you're wrong. As it turns out, more danger lurks behind the butthole. Improper execution of butt play can also irritate existing hemorrhoids, although it's rare for anal sex to cause them. On top of that, it's possible for a woman to get pregnant after having anal sex, even if you've been taught something different your entire life. Sperm doesn't go through walls like a ghost or anything, but the presence of baby batter on the surface of the asshole can travel into the vaginal opening and cause an oops. Unfortunately, doctors don't recommend using a spermicide during anal sex because it can irritate the small cuts inside the anus and because post-butt play pregnancies are extremely rare. So again, condoms, ladies and gentlemen.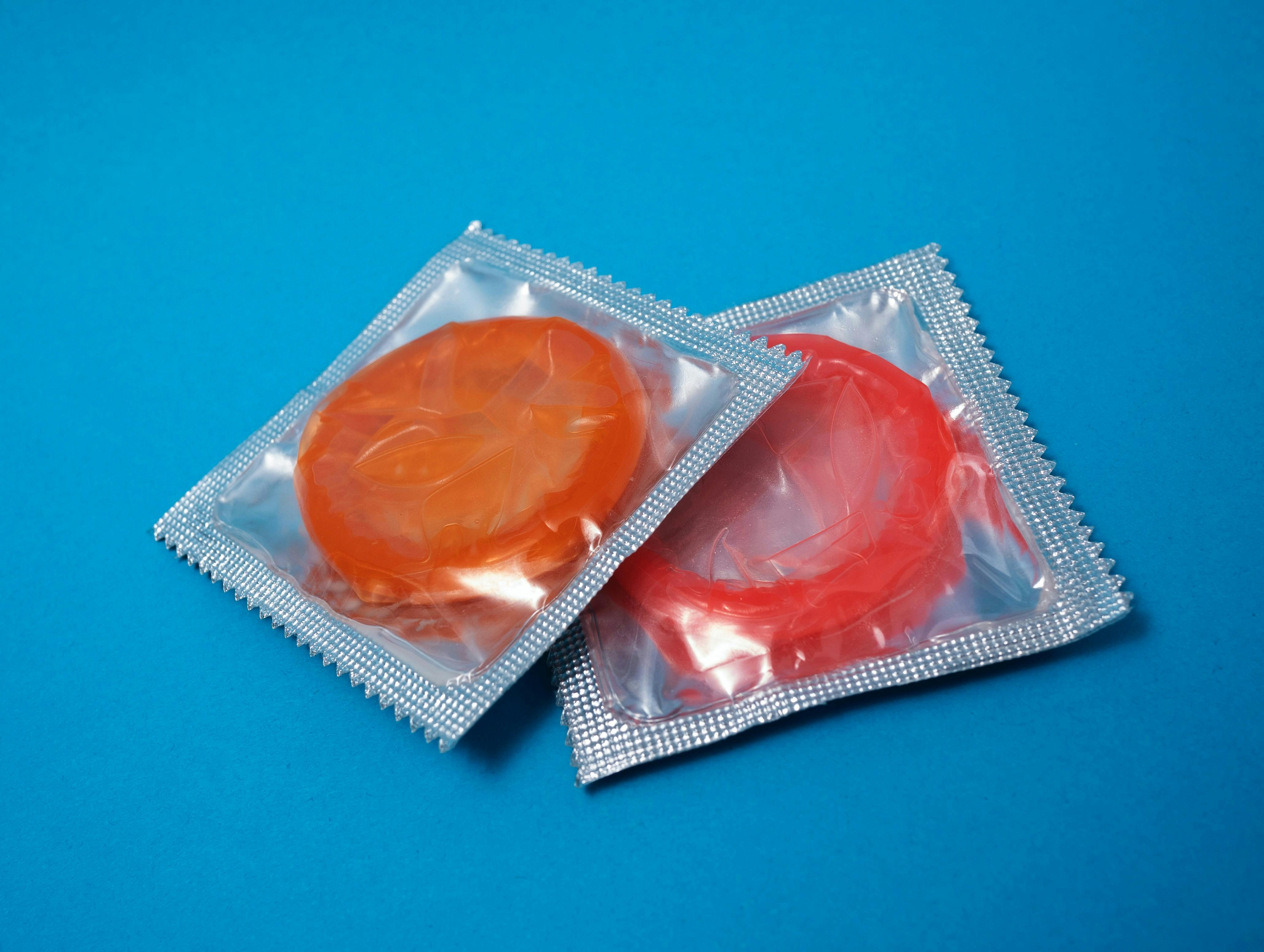 Another exceptionally rare risk associated with butt play is a fistula, or fissure. Defined as a large tear in the anal wall or rectum, it can grow bigger over time and end up causing extreme pain, alarming amounts of bleeding, discomfort, and even digestive problems. In some cases, fistulas can even tear so much that they extend beyond the bowels and affect other areas of the body. Big tears like that allow fecal matter and bacteria to enter the bloodstream, resulting in more serious health complications. Fortunately, hemorrhoids are easily treatable and fistulas can be avoided with a safe, gentle approach to anal stimulation.
NOTE: Some people think that anal penetration can lead to a loose butthole but experts disagree (for the most part). However, a study conducted by the American Journal of Gastroenterology suggests there's a potential correlation between butt play and fecal incontinence. To put it another way, experts aren't omniscient so listen to your body.
Does Anal Feel Good or Nah?
Did I just hear someone ask if butt play feels good or not? I'd say there's no such thing as a stupid question but then I'd be just as big of an idiot. Let me start out by saying that anyone who's unsure about having anal sex should approach this with extreme caution and open-mindedness. It is not an activity that's right for everyone. With that said, however, those who are sure about their desire to go around back should understand that, yes, butt play feels motherfucking amazing. Here are seven reasons why:
It pinpoints the erogenous glands in both male and female bodies, thereby increasing the level of orgasmic satisfaction experienced.
It targets the delicate nerve endings lining the anal canal for a totally unique set of sensations.
It offers a much tighter orifice diameter for the penetrator to explore – a double whammy for anyone having sex with someone that has a loose vagina.
The anal cavity is equipped with a unique texture that includes natural ridges which hug the penis and make penetration more enjoyable.
Butt play adds a bit of mystery to your relationships and allows for bigger and better erotic surprises, leading to better creativity and boosted satisfaction.
Anal stimulation is viewed as a kinky activity that bolsters confidence in fetishes while excavating sexual fantasies.
Playing around back is ideal for role playing games and BDSM because it challenges the hard and soft boundaries people put in place.
Keep in mind that when you perform butt play as nature intended, it should never hurt. Any signs of pain should be addressed immediately, as it may be the result of an internal and/or external injury. If you relax your muscles and take it slow, anal sex will feel like a million bucks after you get over the initially uncomfortable sensations that are born out of unfamiliarity. It's important to note as well that you may experience a slight urge to bare down (as though you need to take a shit). That's just a trick of the body and it happens when anal nerve endings become stimulated. As long as you've gone to the bathroom and thoroughly douched beforehand, you shouldn't have anything to worry about. 
JUST THE TIP: The pleasurable sensations of anal penetration and other forms of butt play can be significantly enhanced by incorporating specialized butt play products and accessories.
The Dos and Don'ts of Doing It in the Butt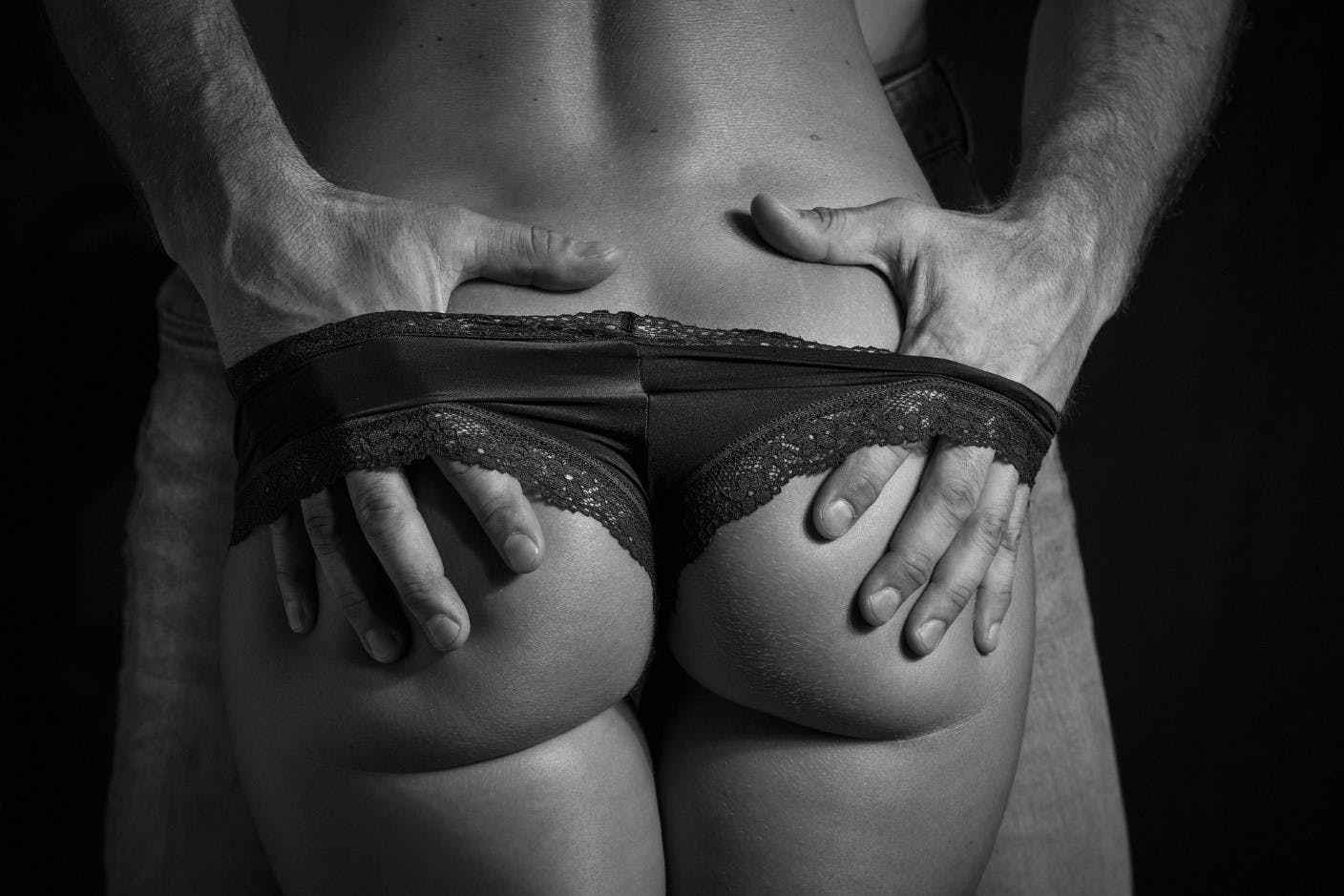 Now that you know all about the good, the bad and the ugly, it's time to start learning about the dos and the don'ts of doing it in the butt. Contrary to popular belief, butt fucking is not all "shits and giggles." At some point, you've got to get serious about your sexual behaviors. These are the most important things you'll want to know when you're trying anal penetration for the first time:
THE DOS
DO: Use More than Enough Lube
Because the anal canal does not produce its own lubrication, it's crucial that you always bring your own. Moreover, you should prepare to use a lot more than you do when you're having oral or vaginal sex. It doesn't end there, either. The type of lube you use can determine the types of games you can play. For best results, use a water-based anal lube for all your butt play endeavors, especially if you plan to use non-lubricated condoms. Oil-based and silicone-based lubricants may feel good but they're not always compatible with sex toys and prophylactics.
DO: Keep the Area Clean as a Whistle
To cut back on the presence and spread of fecal bacteria, come to bed with a clean asshole and properly maintained sex toys. As a general rule, wash off your playthings after each session and then give them a quick rinse before using them again. Storage spaces may be tidy but environmental debris can still settle on the surface of your devices and accessories. Meanwhile, try to approach each situation with a post-shower body because partners don't deserve a dangerous encounter just because you're lazy. Be sure to scrub your entire genital area with warm water and a gentle, skin-safe soap too.
DO: Start Small, Grow Gradually
There's no rule that says you need to start dabbling with butt play nor is there a law that says you have to begin with a full-sized dildo or partner's penis. In fact, most experts would advise against it because of the risk of developing fissures of irritating hemorrhoids. Instead, begin your journey with something small like a finger or a beginners-friendly anal sex toy. Slather it with lube and see how it feels, determining the ideal girth only after a brief trial and error session. Once you're comfortable with having things shoved up your ass, you can move on to bigger and better things.
DO: Talk to Your Partner (and Yourself)
I don't care how familiar you are with butt play, always take the time to discuss goals, responsibilities, limits and expectations with your partner before going anywhere near their asshole. This is also a good time to begin talking to yourself about where you stand in terms of delivery and reception of anal penetration. Proper mental and emotional preparedness are major steps in preventative maintenance, so don't neglect to open a dialogue even if it is the most awkward conversation of your life. Think of it this way: You could talk about it now or have this discussion in front of a doctor.
DO: Move It or Lose It, and Don't Lose It for the Love of God
Try to wiggle your fingers and/or sex toys while they're up inside the anus because no two bodies are the same. One person may have a prostate gland that's to the left while someone else's is to the right, up front or in the back. The only way you'll ever find the sweet spot is with X-ray vision or with a few acute movements. The best approach is to insert the chosen object only a few centimeters into the anus while moving it in a clockwise motion. Read body cues to determine which way to go next and, whatever you do, don't let go of the toy unless it has an expanded base or a specialized handle.
DO: Use a Safe Word
Hitting it from behind is only cool when requested. I mean, it's frowned upon in fights because the opponent can't see the other one coming, right? The same basic principles are in play with butt stuff as well, with one person at a gross disadvantage in terms of how their body is positioned in relation to the other person. This can, therefore, limit communication and make it extremely difficult for lovers to direct the show with any efficiency, thereby reducing safety and decreasing the level of pleasure experienced. Instead of dealing with all that unnecessary bullshit, simply agree on a safe word before you begin and then let the games play out in a fun, relaxed, natural and stress-free way.
DO: Stop, Collaborate and Listen
No matter what's going on or how distracted you are by the joys and pains of butt play, always stop if it hurts and try to collaborate with your partner to create a truly enjoyable scene. Sometimes, things go wrong but people aren't quite sure how to handle them. Create an environment of openness and understanding so nobody gets hurt. Always listen to what's being said and asked for, not just paying attention to the moans and squeals of your libido. Who knows? Your tenderness and attentiveness might get you called back for seconds.
DO: Make a Play for the Rim
Who says butt play has to involve penetration all the time? Rim jobs can be just as enjoyable, especially if you learn how to pinpoint the various nerve endings that lie around the anus. FACT: The average person's anal opening possesses hundreds of nerves that can be just as pleasurable to play with as the prostate and/or g-spot. Stick to external pleasures for a while until the anticipation mounts to an uncontrollable level. This is an especially wise move for people who are new to anal sex or using a different sex toy for the very first time. By the way, you'll want to use lots of lube for this one too.
DO: Try Different Textures and Materials
Getting it up the butt can be a lot of fun even if you don't use a bunch of sex toys, but there's something to be said about anal sex that involves a bunch of different textures and materials. Thankfully, the personal pleasure industry is full of varied options, including some that don't look like human anatomy at all. Meanwhile, materials can be experimented with for any number of reasons, including temperature play, skin sensitivities, traveling restrictions, lube selection and even personal preference. And if you can't tell by now, this should be something you mention when talking to yourself and your partner.
DO: Go to Your Happy Place
There's no wrong way to get to our happy place; it's just important that you make it there before trying butt play of any kind, especially if you're a nervous newbie. People say that anal sex hurts, but it only hurts when the receiver's muscles are too tense for comfortable insertion. The best to way responsibly engage in butt stuff is to completely relax your body prior to being inserted by a partner or a sex toy. Always get your mind and body prepared ahead of time, even if that means taking it slow or changing your mind. Fortunately, there are tons of different options to help treat the mental and physical tensions that come along with butt play, including fast-acting, all-natural CBD products that go to work on contact to soothe tired muscles and even numb the area for completely painless penetration. The good news is that CBD is completely legal in all 50 states, doesn't make you feel high, and can be reapplied as often as needed.
THE DON'TS
DON'T: Force It to Fit
The only kind of stuffing that's welcome here is the kind your grandmother makes for Thanksgiving. And if your grandmother is nearby, you shouldn't be having anal sex. What's wrong with you? Cramming your crank into someone's gas tank isn't a good idea, at least not with a shit ton of lube to keep things safe and slippery. A good stretch is always nice, but don't force something to fit inside the anus if it won't go. Let's not talk about all the emergency room visits that happen each year because people didn't take that advice…
DON'T: Share Your Device with Anybody
I know sharing means caring but this is an exception – a big one. You should never, under any circumstances, share a single anal plaything with multiple partners. I hope you get the picture that butt play is a very personal and exclusive thing, meaning your chosen pleasure products should be selected based solely on your needs because you won't be using them on anyone else. If push comes to shove, you can always create a disinfectant plan that allows you to play with your asshole torpedoes with all your friends, sans unnecessary infection. Or, at the very least, install a condom ahead of time.
DON'T: Swap Holes Mid-Stroke
You've heard the saying, "Never go ass to mouth" but those same rules apply to the pussy. No matter how hot the heat of the moment gets, it's never okay to switch from one hole to another without thoroughly cleansing the penetration tool, whether that be a sex toy or your family jewels. Butt play involves exposure to fecal bacteria, remember? So fucking someone in the ass and then taking that dirty stick to their vagina is a no-no. For good measure, have separate devices for anal and vaginal penetration and never store them right next to each other unless you have protective cases.
DON'T: Go to Bed without a Bath
Believe it or not, you can't get dirty with your partner and go to bed clean. Not only that but playing around in the backyard means you've been up close and personal with fecal matter and dangerous bacteria. While you've already taken the proper precautions to make sure those bacteria don't spread to different parts of the body, you can't stop them from attacking your own mouth, eyes and surroundings unless you get the hell up and wash off yourself and your equipment when you're done being fantastically filthy. A full-blown bath/shower isn't always necessary but would it kill you to wash your hands and rinse off your crotch? I didn't think so.

DON'T: Mimic Everything You See in Porn (Just Some Stuff)
Pornographic content can be so much fun to watch, but too much of a good thing can be bad. According to reports, people who view XXX videos or images on a regular basis as inspiration for sexual conduct have a hard time getting excited about normal sex and sometimes even bring that corny shit with them into the bedroom. Remember kids, porn was created to entertain, not inform. Pretty much anything you see on TV should not be tried at home unless otherwise stated by the producer. Good luck finding a porno with that kind of disclaimer.
DON'T: Continue If It Starts to Hurt
Newsflash: Anal sex is not supposed to feel like a gang rape in a prison yard. You are not Andy Dufrene from Shawshank Redemption and pain is a sign of serious trouble. Call the guards. Don't continue playing if anything becomes extremely comfortable or causes pain; you owe anybody anything. A little bit of pressure is to be expected, as is the feeling of needing to pass a BM, but anything that exceeds that needs to come with a big, red "STOP" sign attached to it. Here's another clue about your identity: You're not here just to please your partner. If you're not into what's going on, pump the brakes and don't apologize. 
DON'T: Forget to Dump and Douche Before Kick-Off
A lot of people don't know this, but you shouldn't even attempt butt play unless you're all good out back. What do I mean by that? I mean you shouldn't be asking someone to fuck around with your asshole when you've got a sour stomach, gas or feel constipated. Never begin anal penetrative games until you've gone to the bathroom and try not to skip the anal douching routine if you can help it. Doing so is a good way to clean yourself out prior to kick-off while also determining your ideal width and depth of penetration.
The simple rules of sex in the butt will keep you safe and satisfied, but only if you don't attempt to modify them in any way. People who are much more experienced than you have tried and failed, giving you the knowledge that's presented here today. Any deviation from this advice may be detrimental the health of your body and relationship. For more detailed information regarding your sexuality and/or the effects of butt play on your wellbeing, speak to a healthcare professional before attempting anything in the asshole region. You have been warned.
10 Ways to Make Butt Play Your Bitch
Think you're ready to take butt play to the next level. Welcome to the big leagues, boys and girls. This is where we fully explore the potential of our bodies to discover what our anal nerve endings were made for. However, we also understand that those kinds of discoveries aren't possible with certain hacks in play.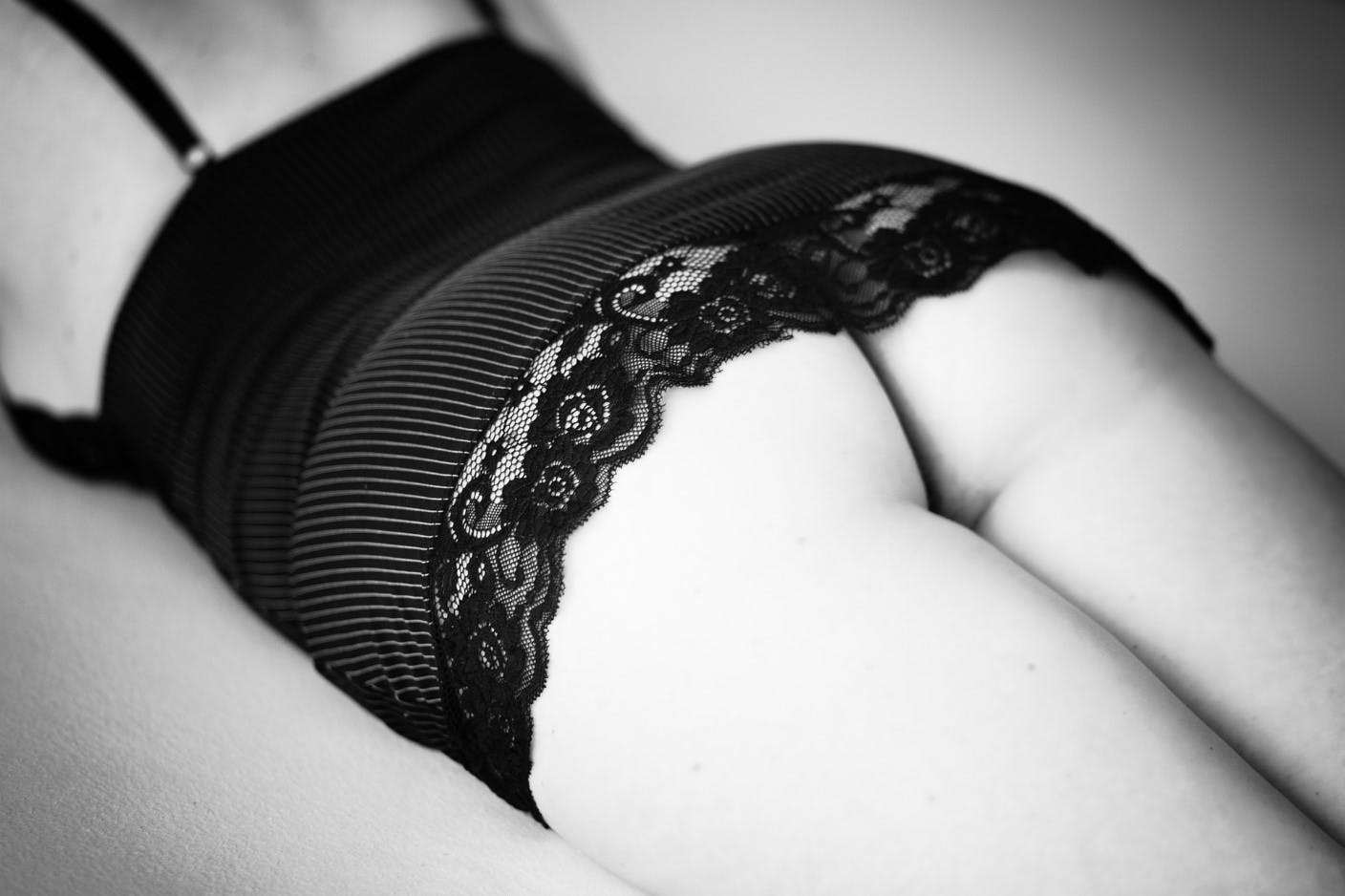 Here's what the experts do to make anus penetration more enjoyable for everyone involved:
Pick Out Quality Sex Toys
You may be a cheapskate but that's not going to help you here. High-quality sex toys are the butter to your butt play bread, so don't skip the good stuff to save a few bucks. Besides, many devices are equipped with specialized features that are put there specifically for the purposes of safe anal penetration. Take advantage, my friends. You only live once and sex-related ER visits are embarrassing. 
Use Feature-Dense Lubricants
You don't have to stick with the basics anymore. After all, you're about to give it or get it in the ass (or both). As big boys and girls, you can start dabbling with the varied lube options available today. There are tingling formulations, lubricants that heat up on contact, cooling varieties and even pain reducing products that are designed exclusively for anal sex and masturbation.
Wash with Antibacterial Cleaners
Being clean means more than simply running some water over your hands, crotch and sex toy collection. It also means using the correct cleaning supplies, like products that feature antibacterial ingredients and skin-healing nutrients. There's a lot of friction and bacteria involved with good anal sex, so support a safe passage from point A to point Z by investing in decent cleansers and using them as directed.
Install a Wall or Shower Mount Somewhere
You never know when a pegging session is underway, or maybe you do. In any event, you'll need a mount of some sort so you can get the job done. Once you've been introduced to the world of butt play, you'll quickly realize that being able to control the speed and/or depth of penetration is important. The right mount can help you do that.
Invest in Strap-Ons
Speaking of artificial penises and convenient foreplay options, strap-on dildos come in wide variety of shapes and sizes. Some even have a hollow interior so the wearer can fit his penis inside. Many times, those interiors are lined with specialized textures for enhanced couple's play. Either way, having one of these bad boys shows your partner you mean business (and know what you're doing too).
Look for Expanded Bases and Handles
This is extremely important for anyone who's about to engage in any kind of butt play that involves penetration with a sex toy: Use devices that feature an extended base or ergonomic handle so you don't lose control of it inside the body. I don't think I need to tell you how dangerous that can be, but did you know that the human sphincter muscles are made to naturally contract? In other words, your device could get stuck up there if you're not careful. I hope you have good insurance.
Keep Several Lubes on Deck
You never quite know how something is going to feel, nor can you predict the way your partner is going to react to your pleasure product selection. Even if you talk about it ahead of time, it's possible to end up disappointed anyway. So, keep lots of different lubes on deck at all times so you never run out of options. Skipping the slippery stuff is a very bad idea and don't you forget it.
Use Polished Materials for Faster Fucking
While silicone, latex and rubber are amazing materials for modern-day sex toys, other materials behave better during hardcore pounding. The reduction in resistance helps cut back on friction, making insertion and removal much more comfortable by comparison. So, if you plan to take it up the ass or deliver the beef quickly, opt for devices covered in smooth, polished materials and don't forget the lube.
Consider Skin Types and Allergies
There are at least five different skin types in this world and you have one of them. Your partner may have another one though. A minor consideration here may help prevent major problems later. Ask about skin sensitivities and/or allergies before picking out your favorite lubricants and sex toys. Stick with hypoallergenic products as much as you can and wear condoms if you're not sure.
Apply Numbing Agents for a Boost
Although butt play isn't supposed to be painful, certain activities may require a bit of numbing to make them work. Fortunately, today's manufacturers know that so they continually create topical products to help soothe irritated nerve endings. If things seem raw or slightly painful, slather on a delay spray or look for a CBD numbing cream to help ease you back into the game.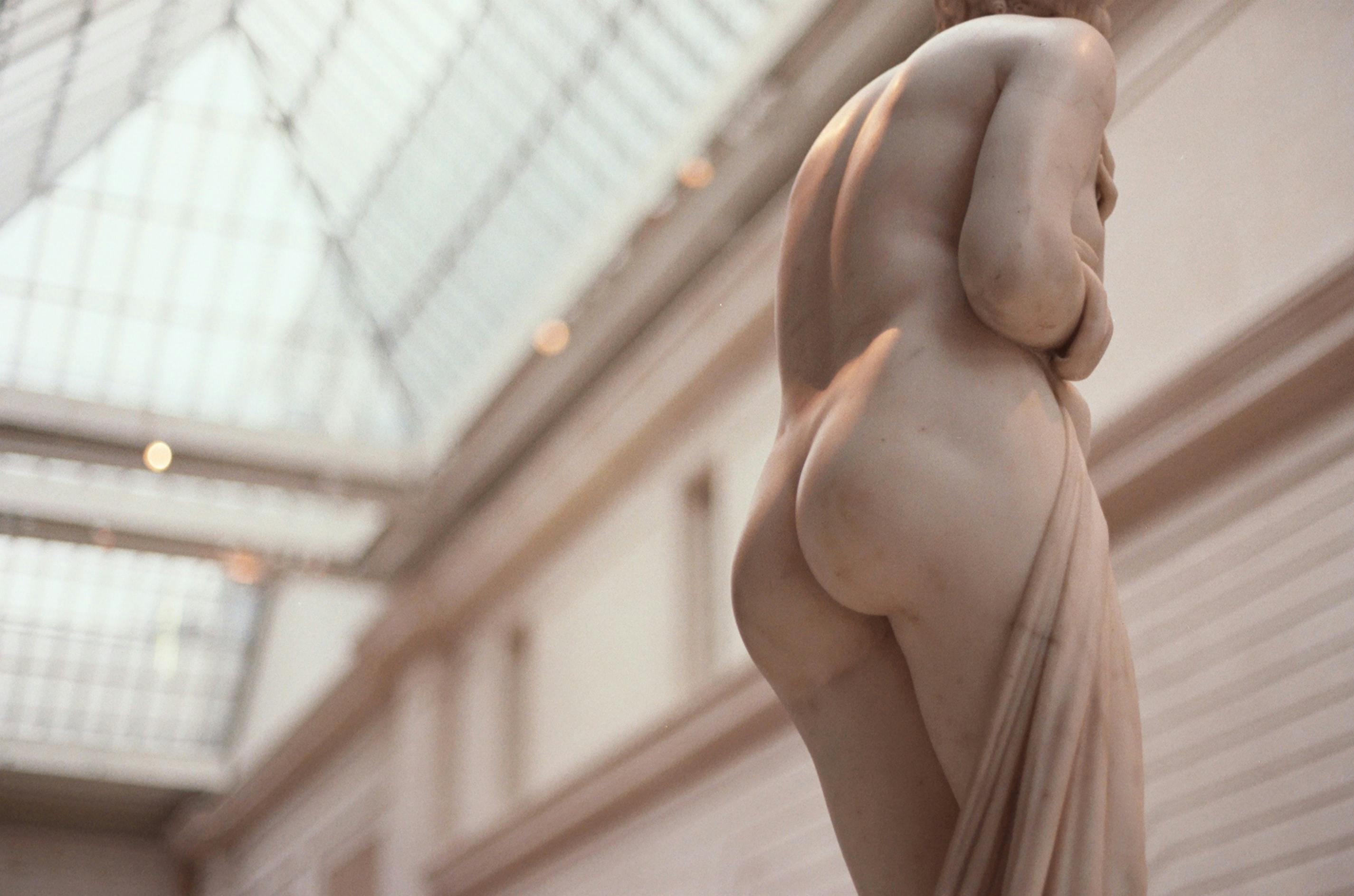 Butt play may not be for everybody, but that might be simply because better etiquette was needed when they tried it for the first time. Those who haven't tried it don't know what they're missing, and those who do it regularly need to make sure they're up to par with the latest scientific discoveries if they want maximum satisfaction. Either way, one can assume what they want about anal sex as long as they're willing to admit a few things: 1) There's nothing wrong with it, 2) It doesn't make you gay if you like it, and 3) A safe approach to it can be extremely beneficial to your health, happiness and relationships. Case closed.