Our attitudes towards anal sex have shifted tremendously over the last few decades. Famous rappers suddenly talk about eating booty like groceries and twerking is such a popular dance move that it begs the question, "Who's not backing that ass up these days?" Pop-culture disciples even called 2014 the "Year of the Booty," and well-known TV shows like The Mindy Project encourage butt play by openly discussing the erotic potential of our body's back door in a funny, lighthearted way. Porn Hub producers claim that the request for anal sex videos has increased by 120 percent since 2009 and those searches aren't by just the homosexual fans either. The subject is finally being taken seriously, but even if the activity is no longer shrouded in secrecy and social taboos, folks aren't necessarily talking about it over coffee with their best friends yet. That, in turn, has made the habit extremely dangerous when placed in the wrong hands.
Anal sex can also be extremely pleasurable when it's done right, so that's why it's so important for folks to learn about butt play safety and etiquette. You've already missed the boat on so many things in this life. Do you really want to get left out on what could be the best orgasm of this decade? I didn't think so and neither do your friends, believe it or not. When 3000 millennials were surveyed recently about their opinions regarding butt play, more than half of them said they'd be willing to give it a try if they weren't afraid of getting hurt.
What Is Anal Sex?
For a lot of people, anal sex is a type of forbidden fruit that's performed only on low-brow porn productions between a man and a woman (whose vagina is busted out) or between two homosexual men. Truth be told however, backdoor BBQ's are popular in every neighborhood, even in households where the preference is vaginal penetration. In fact, the practice of going in through the backdoor is commonly described as more intense than traditional intercourse, especially by those who know how to do it right. Therefore, anal sex is finally considered a legitimate way to reach orgasm despite the participant's sexual orientation.
With that said, it's surprising to think about how stigmatized ass play was just a few decades ago. Folks were still referring to it as sodomy back in the 90's, and even into the 2000's there remained a curious taboo attached. Anal sex, however, is a perfectly natural and relatively safe way to enjoy physical intimacy with or without a partner. It involves simple, targeted penetration into the anal canal where there are more nerve endings than damn near anywhere else on the body. Play can be enjoyed with a lover's genitals and fingers or with an ergonomic sex toy, meaning safe stimulation is now completely customizable down to the depth, thickness and curvature of the penetrating object. This, in turn, has made anal sex a favored activity for adventurous folks especially.
Who Does It?
Contrary to popular belief, anal penetration isn't just a pastime reserved for the sickeningly perverted. While you do need to possess a decent sexual appetite to even consider this type of play, butt stuff is more widely accepted than most people realize. Cosmopolitan Magazine published an article way back in March of 2005 titled, "Is Everyone Having Anal Sex Without Me?" because the topic was suddenly being discussed in a more open and honest way than ever before. Fast-forward half a decade later and we're talking about butt fucking at the breakfast table. It's clear that the habit isn't considered as taboo anymore, and recent studies revealing the biggest fans around the world only drive that point home even harder.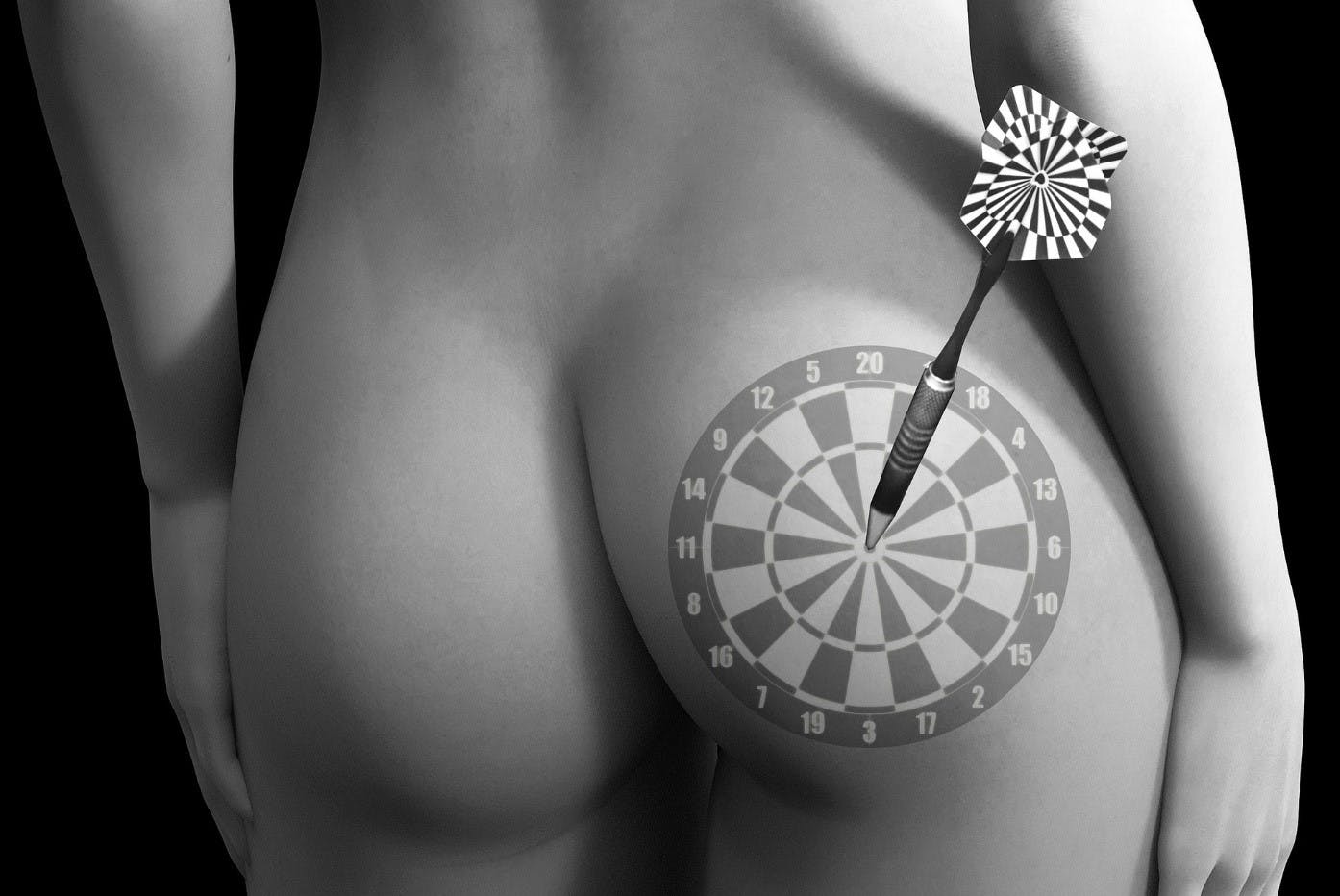 So, who's really having ass parties without you? Here are the top 5 groups of people you'll probably have the most in common with once you decide to partake in a little tush-pushin':
Gay Men
Contemporary society says that there's nothing wrong with a little bump and grind between two men as long as they're both consenting adults and the sex toy industry agrees wholeheartedly. For centuries, men of a certain persuasion have enjoyed back porch picnics with their partners for the purposes of direct stimulation to the prostate while providing a tight squeeze to the giver's penis. Anal sex has therefore become a staple in the homosexual arena for obvious reasons. And while many people might assume that this demographic makes up the majority of product and porn sales, they would be sorely mistaken. As it turns out, the gay community often dabbles in more than just routine ass play. However, the straights thank them for normalizing such an amazingly pleasurable activity, I'm sure.
Straight Men
Some say that straight guys enjoy having things up their ass more than gay guys do and that might not be too far fetched of an assumption. Based on our best information about the male anatomy, anal sex most likely feels ten-times better for a man than it does for a woman. That's why so many dudes get down in brown town these days. Modern culture and sexuality norms have expanded to include kinkier options for traditionalists, including specialized pleasure devices aimed at heterosexual couples for direct p-spot stimulation during regular vaginal penetration. The discovery of and appreciation for the prostate gland has been massively transformative for the average Joe, especially the one who's wanting more intense body stimulation and/or better orgasms as a result.
Men with Erectile Dysfunction (ED)
The latest statistics say that about 3 million men in this country suffer from some degree of erectile dysfunction. The causes can be mental, emotional or physical but the effects are always the same – no satisfaction for you nor your partner and, sometimes, an eventual breakup because of it. There are numerous treatments available for the condition, including the use of penis pumps and performance enhancing drugs. However, one of the most naturally satisfying remedies for a limp dick is a swift kick up the keister, so to speak. Direct, pressurized and/or vibrating stimulation to the prostate gland can result in an instant boner for some men, plus it allows for more substantial ejaculation in both intensity and volume.
Women of All Persuasions
If it seems like you're falling behind the sexually enlightened curve you're not wrong. A recent study published in the Journal of Sexual Medicine stated that 36% of sexually active adult women in America between the ages of 15 and 44 have tried anal sex at least once in their lives. Statistically speaking, therefore, it's safe to say that most teenagers are having more sophisticated pleasure sessions than some adults. Out of the grown women who admitted to participating in butt play, 13% of them said they do it on a regular basis. There was no information regarding the sexuality of the participants int hat study but it's probably safe to assume that the majority of them were hetero-normative. Either way, secondary insertion feels amazing no matter who or what you're attracted to and think the ladies have made that abundantly clear.
BDSM Roleplaying Couples
Couples who enjoy playing with gender roles and consensual boundaries often find anal penetration to be a fun addition to their favorite BDSM scene. The inclusion of such activities seldom negates the level of pleasure derived by either party, with most healthy participants eventually begging for more as their bodies become accustomed to the sensations. Bondage promotes better sexual freedom while encouraging trust between partners – the perfect combination of emotions for a deep-ass delivery that hits the sweet spot every single time. The act is further supported through the use of specialized sex toys like prostate wands, butt plugs, vibrating dildos and anal beads.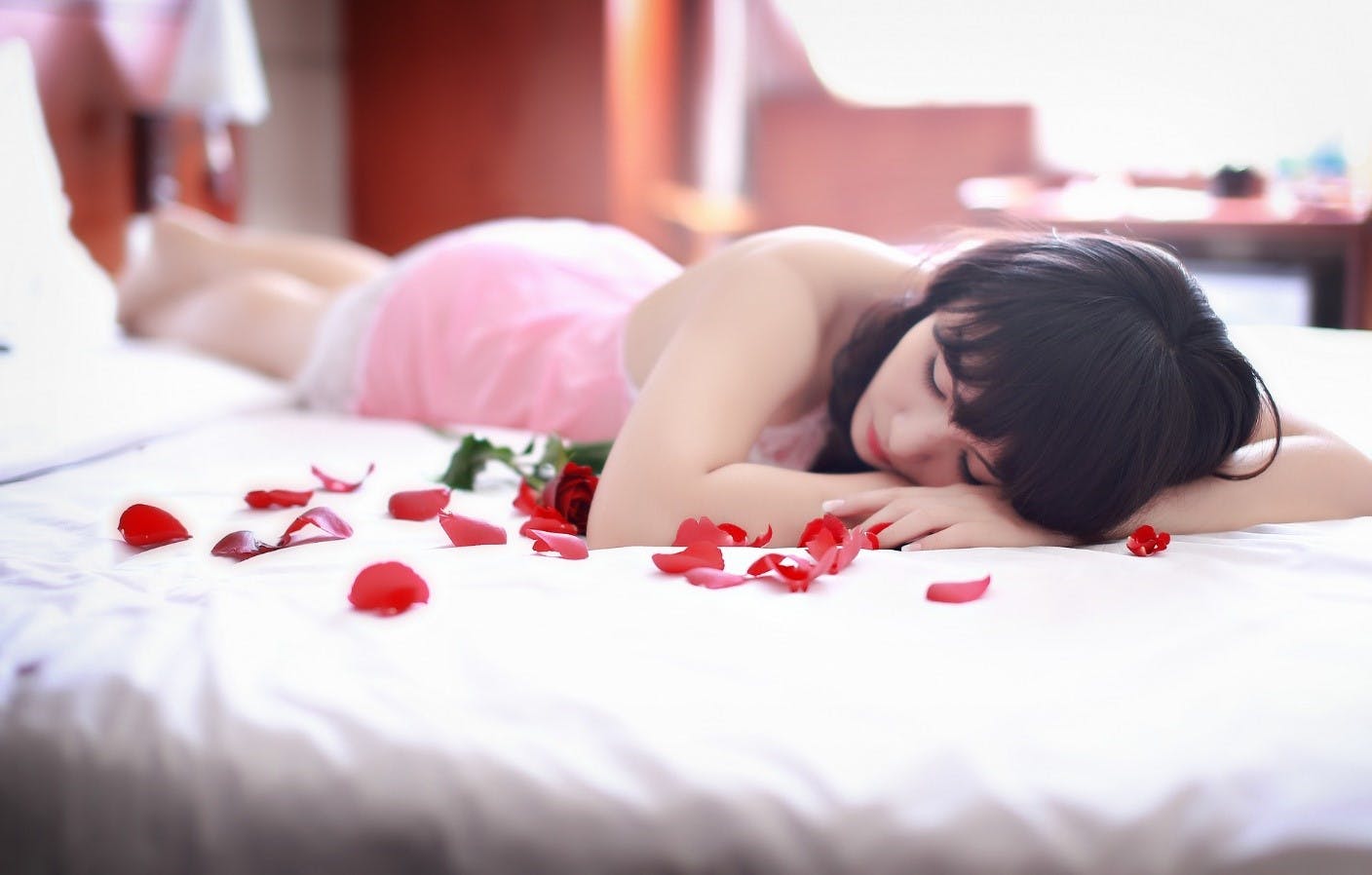 Most likely, there are a few more groups that weren't mentioned here and it's probably because they're too small of a faction to recognize. Smaller pods of people admit to having or trying anal sex and the World Health Organization says that an estimated 30% of all emergency room visits involving injury are caused by sexually related activities and/or positions. The numbers are estimated because, as luck would have it, a majority of people don't like talking to strangers about the poor hamster suffocating in their anus.
Does It Feel Good?
A certain movie star (whose name rhymes with Gichard Rere) was publicly humiliated a few years back because of a rumor that described his visit to the local ER for the removal of a gerbil in his ass. And while the story was a made up one, most people believed it because they seem to inherently know how amazing anal sex can feel. The lengths to which some people will go to experience that kind of pleasure is often questionable, so it wasn't overly outlandish for the public to buy the tabloid's lies. Moral of the story: Butt stuff is not just for the animal kingdom. It's for everyone from Hollywood's elite to the single hermit masturbating profusely in his bedroom. In other words, yes, it feels good. However, I don't suggest involving the family pet.
Either way, the majority of surveyed anal sex enthusiasts say that their favorite bedroom activity creates more intense pleasures, better intimacy and increased romance – at least when compared to traditional penetration practices. The reason for that has a lot to do with the nerve endings inside the anus but that's not where the story ends. For men especially, the prostate gland (or p-spot) is the source of extreme physical nirvana when stimulated. For women, the sensations are a lot like an internal g-spot orgasm, only their more intense. Both sexes typically report warm, fuzzy feelings that radiate throughout their entire body, and neither said that the activity hurt when they did it right.
The 7 Most Common Anal Sex Myths  
I was told a lot of things when I first started dabbling in anal stimulation and most of it turned out to be untrue. That's why I think much of the fear and skepticism surrounding the values and pleasures of anal sex have a lot to do with misinformation. Myths are common when it comes to sex but some myths can have dire consequences. There may be a reason why you and/or your lover are apprehensive about punching the starfish and that's perfectly fine. After all, it's better to be safe than sorry. However, let's make sure that those apprehensions are rooted in rock-hard facts instead of fear and fiction. Following are the seven most common misconceptions about butt play:
MYTH: It's Going to Hurt, Especially the First Time
TRUTH: I remember my best friend in college telling me that trying anal for the first time would be painful. I unwittingly showed up for my date with a bottle of numbing cream and a shot of Jack Daniels by my side. Come to find out later as my sexuality matured, his experience was uncommon and most likely traumatic. It just so happens that backdoor penetration does not hurt one bit when you do it the right way. Needless to say, I neither needed that liquor nor asked him for advice on sex ever again. I found out that there's only minimal discomfort (at first) and that pain is a signal of something gone wrong. Duly noted.
TIP: As long as both people come prepared with clean bodies, are willing to communicate, and can relax their muscles before penetration, anal sex is 100% pleasure and 0% pain. Performance anxiety will do you no favors here.  
MYTH: Vaseline Is All I Need  
TRUTH: The human body is incapable of producing lubrication for the anus, which is why anal sex can sometimes be painful when not enough lubrication is in play. Experts warn of engaging in this kind of erotica without proper amounts of surface slipperiness because fissures can occur if the sex is too rough. Fortunately, there are numerous lubes that are specially formulated for backside penetration, with most of them being completely compatible with modern-day sex toys and all known skin types. The bad news is that your jar of Vaseline may not do the trick anymore. We're all adults now. Go buy some fucking anal lube for crying out loud.
TIP: Choose a water-based or oil-based personal lubricant that's extra long-lasting and hypoallergenic because the body will not be able to make its own juices once the substance dries and, unfortunately, this is one of the only times when this activity can be painful.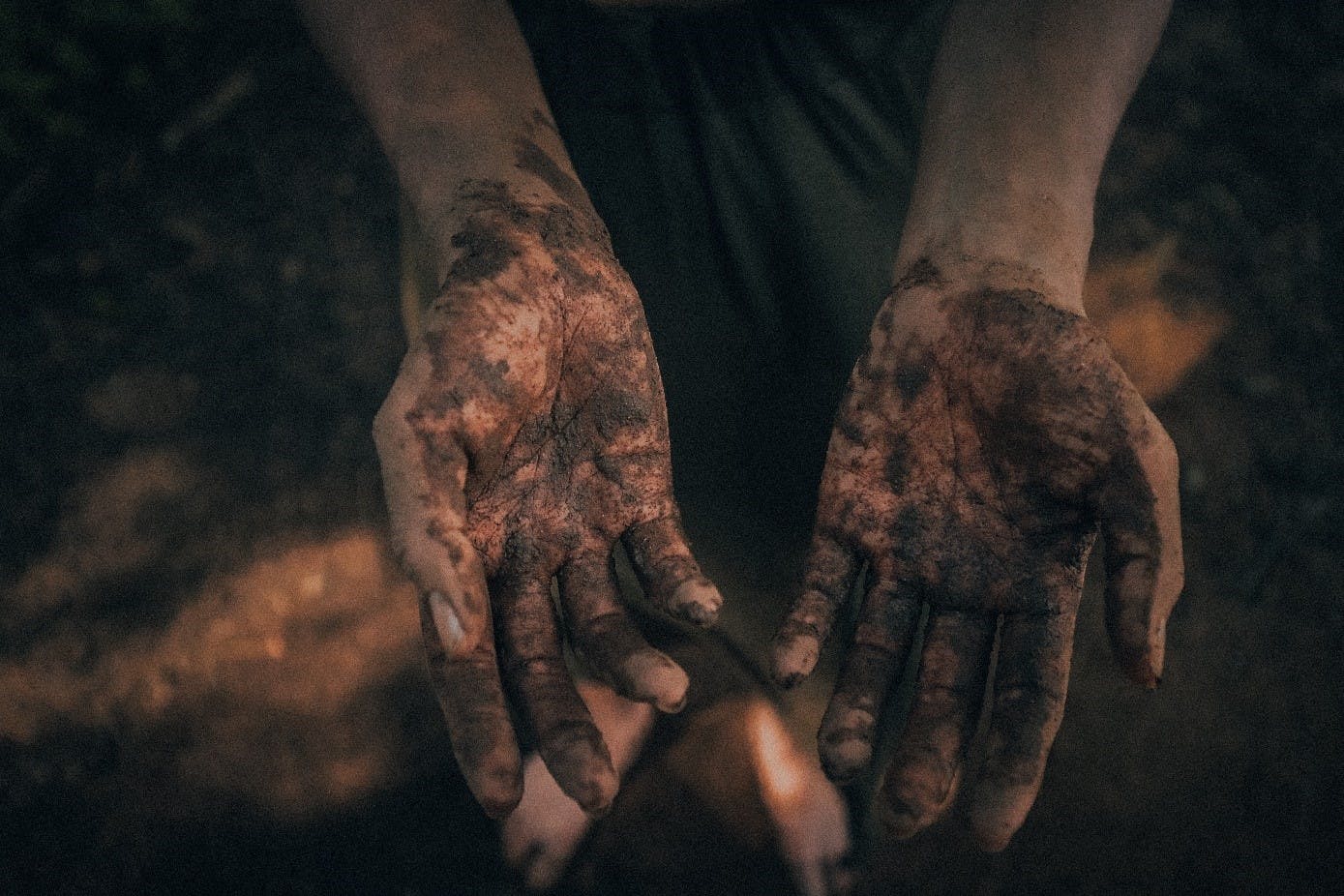 MYTH: Poop-Dick Is Just a Lame Punchline
TRUTH: I'm sorry to break it to you like this, but it is possible for you to get fecal matter on the tip or inside the hole of your partner's penis. That's why they sell anal douches, kids. The occurrence of poop-dick is relatively rare but in extreme cases it can lead to potentially serious injuries like bacterial infections and UTIs. Most healthy people can control their bowels even if they've had a big meal or douched the anus beforehand. However, those who have stomach issues, suffer from food poisoning, are pregnant or intoxicated might have more of a reason to be scared.  
TIP: Wear a skin-safe, textured condom if you're worried about getting poop all over the place which, by the way, is an irrational fear because even obligatory poop-dick is slight and hardly noticeable.
MYTH: I'm Going to Shit All Over the Place
TRUTH: Some people report sensations of needing to go number two when they're being penetrated anally, which only deepens the fears of the people from the poop-dick group. Yes, you're most likely going to feel like you need to drop a deuce when you're taking it up the ass but that's just a natural reaction of the healthy human body. I assure you that as long as you don't bare down in submission to those sensations you will not – I repeat, WILL NOT – shit all over your partner's penis or sex toy. Also, the feeling goes away after you've done it a few times, so chill, Bill.  
TIP: To stay on the safe side and quaff your worries, try to go to the bathroom at least an hour before engaging in any type of anal stimulation. That way, any uncontrollable urges will be met with something similar to a queef instead of a turd.
MYTH: There's No Wrong Way to Punch an Anus
TRUTH: The fact of the matter is that your partner's penis or sex toy may hit your intestine if the thrust is too deep. That's the only other way that anal sex is ever painful, by the way. Think about it like this: The human penis is usually long, straight and hard when it's penetrating the anus. So, extreme asshole depths are the anatomical equivalent of smashing head-on into the cervix. Not only will it shut shit down immediately but it may prevent you from being able to enjoy backdoor play ever again. You have been warned.
TIP: Only use specialized positioning equipment and/or limb restraining BDSM gear after you've become comfortable with anal penetration and know your exact canal depths. Do a quick finger test or use a small sex toy if you're unsure about the measurements.
MYTH: You Can't Get Pregnant If You Do It in the Butt
TRUTH: Once upon a time I got a clever little meme pinned to my Facebook page that read, "All daddy wanted was some anal sex" and I thought it was so funny that I ran home and showed it to my partner. Three years later, we have two kids and much more cynical appreciation for "clever" social media posts. As you can imagine, we had no idea that ejaculate could migrate from the anus to the outer part of the vagina and, according to the fundamental laws of nature, semen near a pussy usually equals child support. Needless to say, we make sure to wear condoms now…when we get a chance to have sex, that is. 
TIP: Never use anal sex as a form of birth control. Meanwhile, keep in mind that sexually transmitted diseases (or STIs for the new kids) are also present in the anal canal even if body fluids aren't spilled or shared. 
MYTH: It's Going to Sound Like a Tugboat When I Fart Now
TRUTH: Hoes are always worried about their snatches busting loose after years of wear and tear, so it makes sense that bros would be concerned as well. Whether you're a male or female enjoying anal sex, listen to this: Your asshole is just as elastic as the vaginal canal and the urethra. Any improved tolerance for length and/or girth is the result of increased relaxation and familiarity, which may feel like the hole has gotten bigger. You haven't wrecked your Ralph (or Ralphetta) just yet, my friends. It would take an enormous object and virtually continual penetration to make your flatulence sound like aquatic equipment, so there you go.
TIP: Prolong your size tolerance journey by starting with a small sex toy (or unfortunately endowed partner) so you can work your way up slowly. Remember, boys and girls, bigger isn't always better. Try something with a curve to mix things up a bit without pain.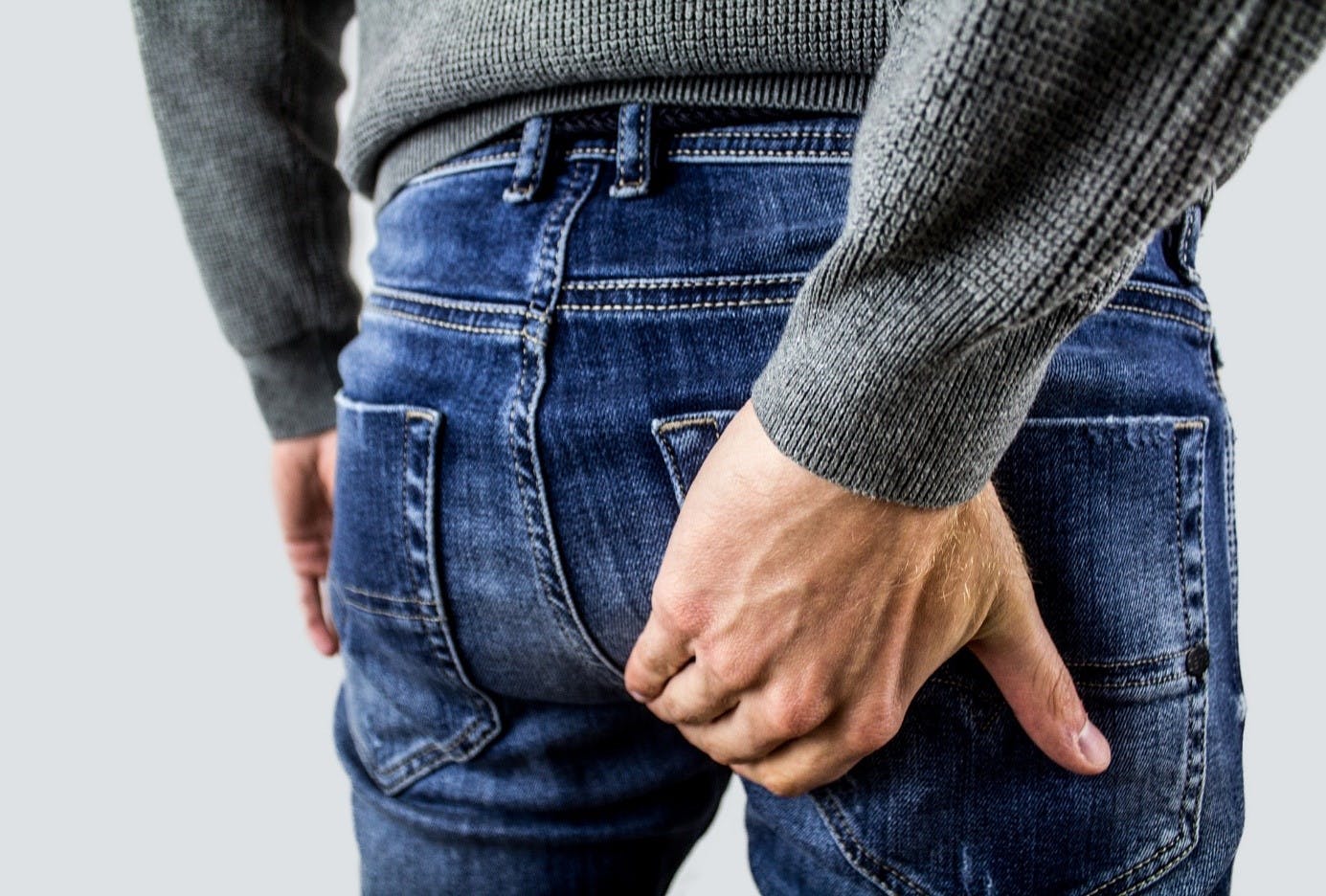 The lesson here is a simple one. If you can get away from all the bad information and nonsense myths that surround anal sex then you can start living your best life without worrying about your health, your sexual orientation or the way society will judge you. When the smoke clears, most of us want to try it anyway. Naysayers are just jealous that we're ahead of our time (again). The only thing left to do now is figure out ways to approach the situation like a classically trained porn star. You can do it. Put your ass into it.
How to Have Good and Safe Anal Sex
I'm this encouraging about butt play because I know how wonderful it can be when you and your partner are properly prepared for it. The following tips are relatively small things but I didn't know about them when I first got started. As a result, I have paid dearly for my ignorance and that's why I'm passing the savings on to you. Get ready for the party in your pants by setting the table with grace, dignity and cleanliness. Here's how:
STEP ONE: Scrub It Out
Not only do you want to thoroughly douche your anus before allowing it to be fucked by a penis or sex toy but you might also want to scrub your ass crack, wash your balls and clean the rest of your body while you're at it. The anus is teaming with bacteria as it is (at varying amounts depending on what you eat, but still), which means special care is needed before penetrative play can commence. For best results, use an anal douche or enema about an hour before sex and right after going to the bathroom naturally. Hygienically dispose of any refuse because you're not making a German shyster porn (hopefully) and somebody could get sick for real.  
STEP TWO: Lube It Up
After you've properly cleaned your equipment, which includes any sex toys you have lying around the house, by the way, slather on the compatible lubricant and be sure to cover the entire surface of the object that's being used for penetration. Remember, water-based anal lubes are generally considered to be the best for this kind of thing, although oil-based and silicone-based varieties work just as well if you don't mind your fabrics getting stained or your silicone sex toys breaking down immediately. Whatever you do, don't skip putting on the lube just because it's a pain in the ass. That's the saddest form of irony there is, you guys.
STEP THREE: Slide It In
When my father was teaching me how to play pool he said, "Stroke it, don't poke it" and I've lived by those wise words ever since. Anal sex is an especially delicate activity when you're a noob or a boob, so be careful and take your damn time regardless of how much of an expert you call yourself. There will be no awards given out for the fastest stroke or the hardest thrust and you don't get points for making your partner lurch in pain and discomfort. I hate to say it but you've been watching too much porn. Good and safe anal sex involves short, smooth stroking motions until the rhythm is found. After all, the depths and roughness can be decided as a team, you monster. 
STEP FOUR: Wash It Off
They say cleanliness is next to godliness and that's a fact, Jack. We're talking about entering someone's poop shoot here. You didn't think there would be mention about hygiene and technique? Rule number one: You never talk about anal sex club in unfriendly company. Rule number two: You never go ass to mouth, or pussy for that matter. Like I said, the anus is chalk full of bacteria and none of those little buggers belong anywhere else on the body. So, if you use a penis, condom or sex toy for anal penetration, be sure to wash it off with a non-abrasive, hypoallergenic antibacterial soap or sex toy cleaning solution. You can find much of what you need online and sometimes sex toy companies even include cleaning products with their devices.
STEP FIVE: Let It Rest
Your anus may not stretch to the point of no return but it will get sore after a while, even if you're as gentle as can be and use every top of numbing lubricant in the house. Soreness is usually the result of either muscle fatigue or skin irritation from continual friction. Neither one of those things are cause for any serious alarm, but you should know that extreme skin irritation can leave a person at risk of infection and/or injury. Let your bum rest between sessions and try to apply skin nourishing moisturizers while you wait for the fire to go out. If all else fails, fiddle with smaller pleasure products until your asshole feels normal again.
By following these five simple steps you and your partner should be able to enjoy anal sex for all its worth. Of course, you're not quite ready to get started just yet. There are still a few must-known safety precautions that cannot be ignored. Take it from someone who knows: Unsafe, ill-prepared butt play does more harm for humanity than good. You have been warned.
Additional Anal Sex Safety Tips
Backdoor play can be fun for everyone but that's only if it's respected as the erotic art form that it has rightfully become. Just when you think you know all there is to know about anal stimulation there's more to learn. Most importantly, there are more ways to stay safe. Here are five guaranteed methods for ensure maximum safety and pleasure while enjoying anal penetration:
Talk It Out
Folks, this is not the time to start playing coy and acting demure. You're taking it up the ass, so communicate like the grownup you claim to be. During anal sex especially, it's extremely important to let your partner know what feels good and what doesn't. That sort of thing is not only super kinky and helpful but it's also a great way to stay safe when you're in uncharted territory. Talk to your partner before, during and after the occasion to find out what's going well and what's going wrong. Hopefully, the balance will stay tilted in your favor.
Clip Your Nails
Did you know that long, uncut fingernails can harbor more bacteria than the average person's mouth? Skeptics say nay but some experts estimate that there may be even more germs there any in the anus itself. What I'm trying to say is this: Clip your damn nails before you go spelunking in your partner's nether regions. Not only do sharp nails hurt but they can also cause tiny rips in the anal canal. Basically, you either shorten your talons or you shorten the amount of time you can play in the backyard. It's as simple as that.
NOTE: People who have manicures don't necessarily have to cut off their pretties but it would still be a good idea to scrub under the nail bed just for good measure.
Know Your Body
Part of the importance of clipping your nails before anal sex is the fact that most people begin by administering a gentle finger test inside the anus to determine its maximum depth and girth levels. Everybody is different, so what works for one person may not be comfortable to another. Now is not the time to start lumping every partner you've ever had into the same category. Knowing your body means understanding and communicating its limitations, whatever those may be. Don't, under any circumstances, let a partner talk you into something you're not ready for. Remind your lover that there are better ways to push boundaries than to make another person feel violated.
Check the Skin
According to modern science, there are five different skin types in the world. That means there's a good chance you and your partner are completely unique in that regard. Before going any further, inquire about all allergies and/or sensitivities, especially the ones that might get in the way of you two having a good time. Remember that even robust complexions can still experience topical irritations, rashes and bacterial infestations, not to mention sexually transmitted diseases (STDs) and reproductive infections if the proper precautions aren't taken. Unsure about how you feel in your own skin? Talk to a doctor before spending any money or trying any new positions. Use hypoallergenic soaps, sex toy cleaners and personal lubricants at all times unless permitted otherwise.
Eat a Diet That Agrees with You
Your anus is in the end zone of your intestinal tract, meaning it's full of digested food and leftover waste that the body can't use. The foods you eat determine how efficiently your digestive system works, which in turn determines how your anus holds up under pressure. Because the butthole is designed to hold in feces and gas and because that barrier is compromised during anal sex, it's important to keep healthy, fibrous foods flowing through your stomach at all times. If you can't wait until your meal is completely digested to butt fuck, then a properly balanced diet can help prevent any embarrassing "slippage" from your lower blow hole. For best results, stay away from spicy foods, fish and dairy when you plan to enter from the back.
Safe sex can still be satisfying sex because safe sex prevents problems that can reduce the amount of pleasure that you and/or your partner experience. The world's most perverted pros understand this, so don't get caught up in the heat of the moment because you can't afford it like they can. Those porn stars you like watching never reveal behind the scenes bloopers of the fluffers and the cleanup crew. This is real life, ladies and gentlemen. "You can't hit rewind once you hit it from behind." I believe Shakespeare wrote that. Or was it Sir-Mix-a-Lot?
3 Tips to Enhance Your Anal Experience
Trying out backdoor pleasures for the first time can be very intimidating even if I spell it out for you and say that everything's going to be perfectly fine. It will be as long as you've followed the simple guidelines placed before you, but that doesn't mean there aren't a few ways to further enhance the experience so that both partners get the most bang for their buck. Anal stimulation and penetration require knowledge, preparation, skills and open-mindedness, plus it doesn't hurt to spice things up in a safe and efficient way every now and then. See if one of these super easy tricks helps you out with that at all:
Apply Numbing Lubricants and Lotions
Although anal sex isn't supposed to hurt if you do it right, some people still like to apply a topical numbing agent just in case. Doing so may actually prolong your session, especially if the substance transfers from one partner to another at any time during intercourse or masturbation. Higher-end desensitizing products might also reduce the feelings of minor discomfort or impending bowel movements. Either way, numbing lubes and delay sprays are commonly used for butt play simply because they add another element of surprise to the equation. In fact, there's suddenly an entire market that has sprung up around products just like these, including some that are infused with painkilling THC and/or CBD – a much safer anal sex relaxation alternative than traditional alcoholic consumption.
Take a Relaxing Bath
Bathing in hot, fresh water prior to inserting yourself or being inserted by someone else is a double whammy in the safe sex department. After all, your body gets scrubbed clean while it becomes more and more relaxed with every passing second. Experts say that pre-penetration R&R can help to significantly reduce the risk of tears to the receiver's anal walls – all without requiring the first drop of liquor, drugs or dietary supplements. As for the one doing the asshole penetrating, a nice, hot bath can eliminate performance anxiety and get them focused on delivering a solid stroke. It's like natures liquid aphrodisiac, especially if you decide to do it together. Just be sure to save the penetrating until after you get out because warm bath water is like a playground for hungry bacteria.
Incorporate Anal Sex Toys
As you probably know already, the right sex toy can change the game in more ways than one. However, you might not realize that there's an entire market for anal stimulation products today, including models made specifically for a certain type of activity and/or user. They come in a wide variety of shapes and sizes too, with more features than I have time to describe right now. Thanks to innovative manufacturers and brave brand ambassadors who work to continually revolutionize mankind's approach to pleasure, there are thousands of options to choose from and many of them can be used either with a partner or without. Simply by adding a few of these devices into your bedroom routine the sensations become dramatically enhanced. You can thank me for that one later.
Best Sex Toys for Anal Stimulation
Responsible anal sex sometimes calls for the help of toy, believe it or not. Forget what your mama said, it's now okay to play with your ass in good company. However, body parts don't always do the trick, partners aren't always willing to participate, and physical mobility is sometimes limited. Aside from those reasons, using pleasure products to increase sexual satisfaction simply makes the experience more fruitful for both parties. It's a win-win situation for everyone as long as the basics are followed. You remember what those are, don't you? Refer back to the top of this guide if not.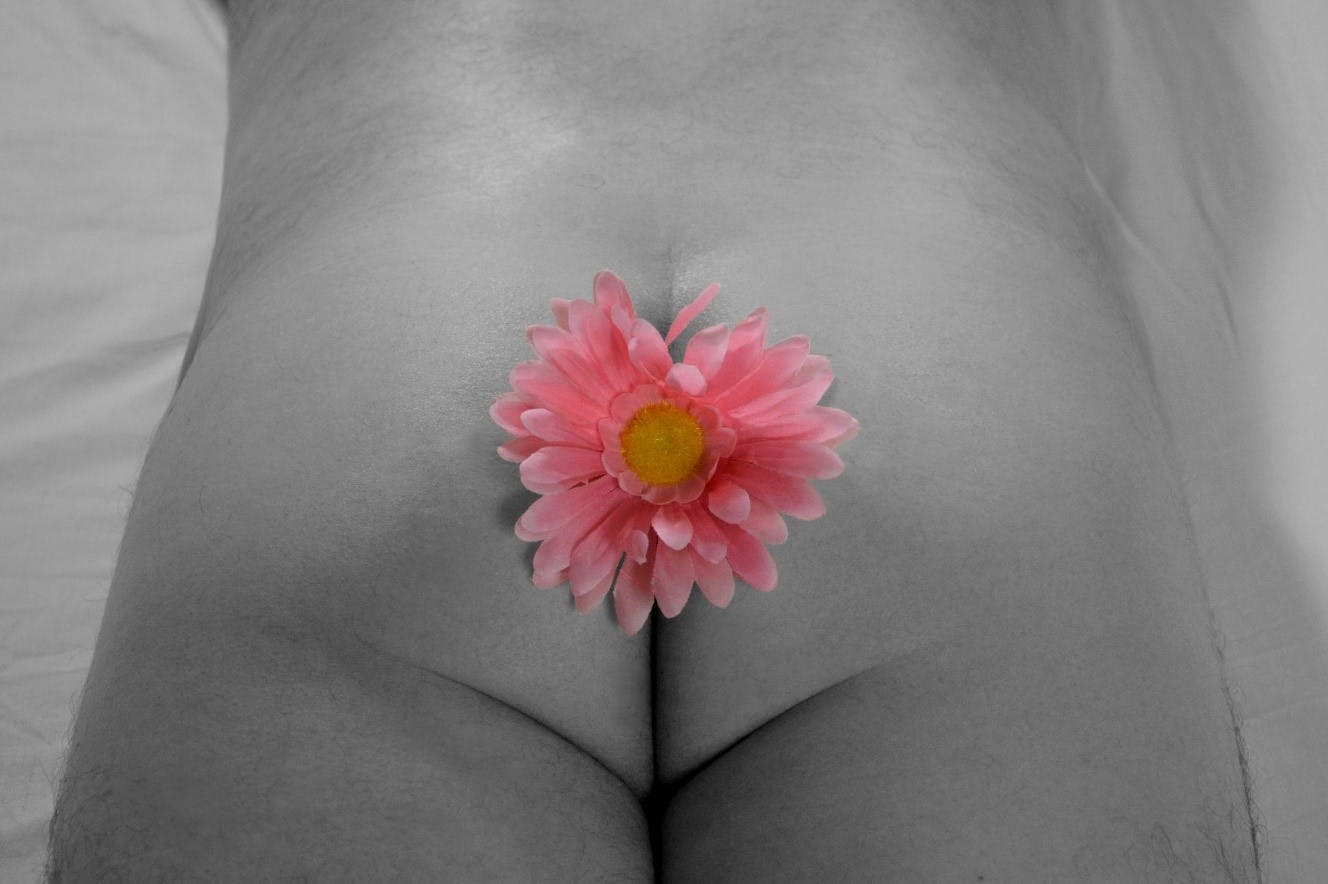 When you're ready to start playing in the big leagues of butt play, slowly begin incorporating ass-friendly devices like the ones listed below:
Dildos
Dildos vary greatly in their dimensions and materials but are almost always made to resemble and/or perform like a human penis. Many are shaped to pinpoint the p-spot or g-spot of the user, with specialized curves, textures and performance features to freely explore.
Vibrators
Vibrating penetrative devices can provide direct stimulation to the prostate and/or anal nerve endings without requiring the same amount of depth as a dildo. They're typically equipped with specialized textures and customizable performance settings that can be turned on or off depending on the user's preferences.
Butt Plugs
These are some of the most useful playthings at the modern person's disposal because they can be used in so many different ways. Commonly inserted during bondage sessions, well-made butt plugs can be worn for hours or used to tickle the asshole manually during masturbation or intercourse. They usually also come with an expanded outer ridge for increased safety.
Anal Beads
Anal beads are popular because they allow for deep penetration without the direct threat of puncturing or injuring the recipient's intestine. They typically feature a set of undulated balls attached to a string-like structure that has a ball-loop at the end for safety. Some models can even be used for double penetration and/or dual partner stimulation.
Prostate Massagers
As one of the best-known products for anal stimulation, prostate massagers (or p-spot stimulators, as some people call them) are used strictly for pleasure and also for several medical treatments, including post-op prostate surgeries and erectile dysfunction problems. They're crafted into numerous shapes and sizes, with countless textures, performance modes and features (like perineum ticklers, for example).  Coochie-coochie-coo, motherfuckers.
Anal Hooks
The use of anal hooks is relatively rare, with their most enthusiastic fans being folks who aren't extreme BDSM roleplaying games. These devices are rather safe when used right, despite their somewhat dangerous sounding nomenclature. Typically made out of metal for enhanced temperature play, asshole hooks attack the sweet spot while leaving more than enough room for other sex toys.
Electrostimulation (E-Stim) Machines
E-stim sex machines for anal play are more sought-after now than ever before in the history of mankind. They're built to send varying degrees of electrical currents through the body to stimulate the nerve endings directly. The process is completely painless and can reach parts of the anus that the average sex toy cannot.
Automatic Penis Stokers
Hands-free masturbation machines are all the rage right now because they provide men and women an alternative to traditional anal sex without making them sacrifice the realism, intensity, convenience, intimacy or comfort. Automatic penis stroking devices are often made to mimic the sensations of anal sex and even come with butthole-shaped orifices if you're lucky.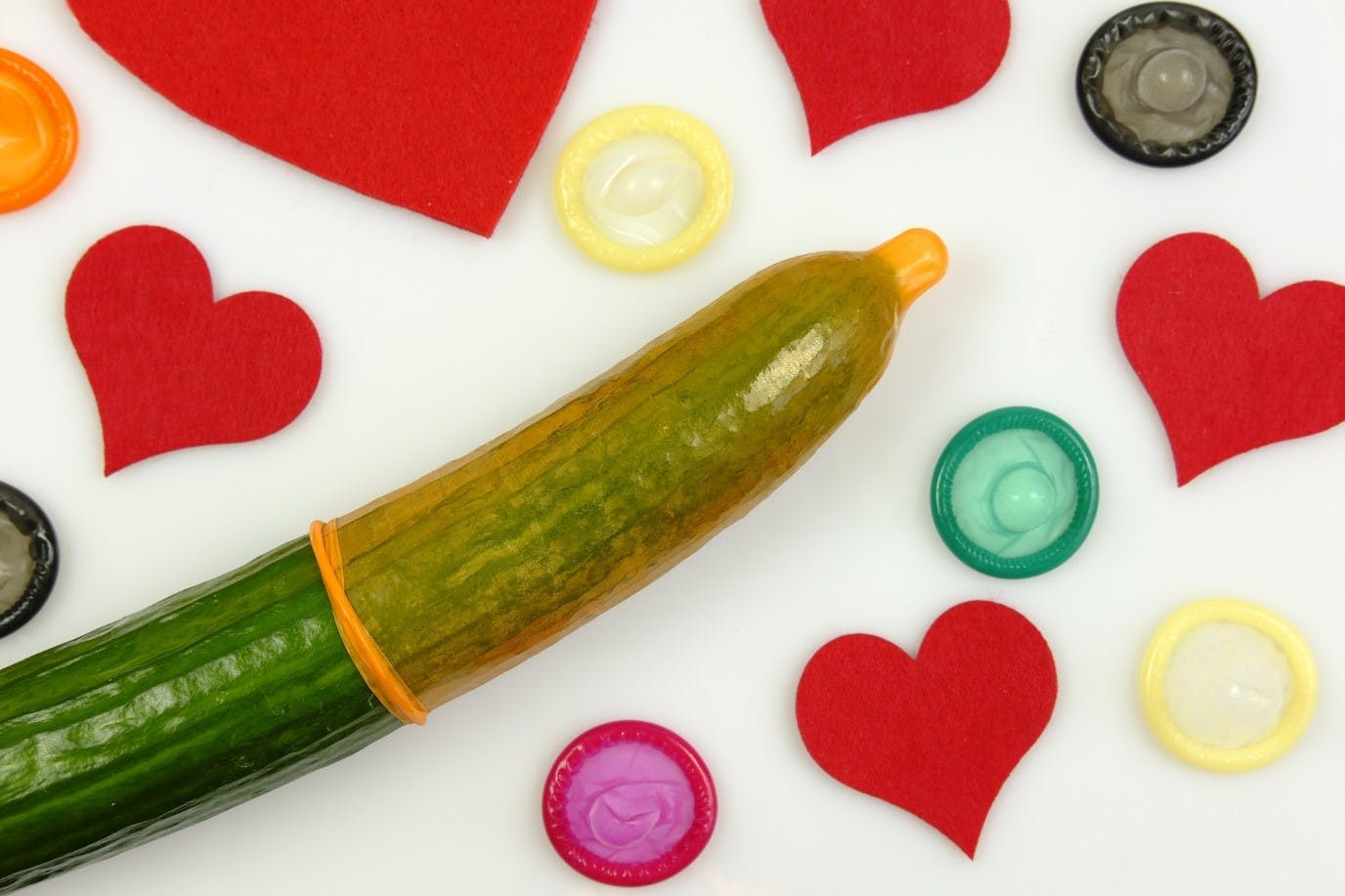 Although there are plenty of options to choose from, be sure to select your sex toys with a proper helping of due diligence. You can accomplish that by studying buyer's guides and real customer reviews before spending any money. Remember, most anal sex toys don't come with a warranty unless the device is broken or it malfunctions in some unpreventable way. Contact the device's maker for more detailed information regarding the toy's dimensions, intended purposes and materials.
Final Considerations
Butt-fucking is amazing but only if you know how to do it right. Understand what it is, what it isn't, and how to participate in it safely so that everyone gets satisfied. Remember the fundamental rules and engagement and try not to forget that some of what you're about to experience is completely new to your body. Expect the unexpected and also expect trace amounts of blood, especially if this is your first time. Concerned about swapping those kinds of bodily fluids with a partner? Strap on a skin-safe condom and go to town without fear.
Meanwhile, try to keep in mind that the walls of the average person's anus are extremely sensitive and delicate to the touch, meaning you don't have to cram your ham into their hole to make them feel your presence. Good, deep anal sex can be very pleasurable if you take it slow, just prepare yourself for uncommon bathroom habits in the days following your excursion. If you see hemorrhoids or experience any heavy rectal bleeding after you play, see a doctor immediately because you might have broken your asshole. I'm just sayin'.